For the business to continue being productive and organized even when its employees are not in the same place, it has to have top-notch project management supported by great knowledge base software such as Almanac and Klutch.
These kinds of knowledge base systems make working in different locations seem just as easy and productive as if everyone was in the same room.
Communication with customers, offering them support, and obtaining valuable feedback, becomes very easy when using such apps that bring the whole team together at any given time.
Problems of great distances and different time zones become a thing of the past, to the point where many businesses will consider going fully mobile, with all employees working remotely.
If this team wiki scenario seems like it would suit your business, and even after going through various articles about knowledge base you are still wondering which app is best for you, then you are in the right place.
This review will focus on different Almanac alternatives to suit both your company profile and budget.
What is Almanac?
Almanac is a cloud-based document management platform from San Francisco, which helps businesses manage different projects remotely by using online collaborative tools to create documents accessible by all team members.
Using its advanced software systems; Almanac creates the illusion of having all team members working in the same location.
Almanac has been the go-to app in knowledge base systems for quite some time now, but we'll take a look at other great alternatives worth considering.
1. Klutch
To kick start our list, we'll look at Klutch, a knowledge base software system that is rapidly gaining popularity among highly mobile companies around the world. Ranked as Product Hunt's #1 product of the day, Klutch is an easy-to-use app that allows you to keep your entire team on the same page while at the same time documenting your company's valuable information.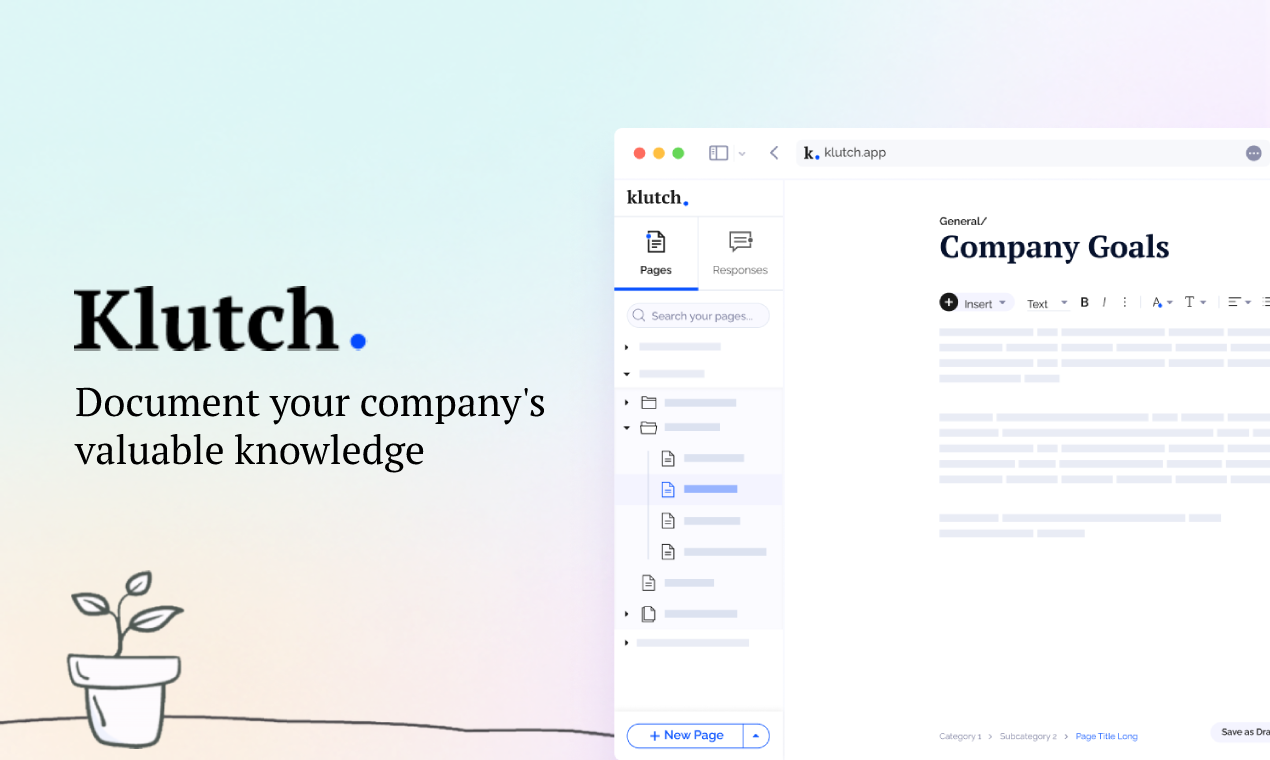 The wide ranges of tools that are offered by this versatile app make it one of the top contenders for a great Almanac alternative. Klutch will significantly cut down on the time usually wasted by team members, by going back and forth trying to communicate with each other and juggling over important team records, files, and canned responses. 
Klutch has a Chrome and Edge extensions that allows users to copy and paste canned responses even while browsing or using live chat app. This prevents you from manually typing repetitive answers to repetitive inquiries.
One aspect that truly sets Klutch apart is that it was specifically designed with teams and employees in mind.
The user interface, for example, is geared towards creating the best user experience possible for employees, ensuring they can create, share, and retrieve company pages and canned responses smoothly. HR managers can even use the Klutch knowledge base for faster onboarding.
Real-time collaboration between teams means that they can quickly share ideas and lend each other a helping hand whenever needed.
Pros
Very affordable even for startup companies

Top tier user interface for easy use

Quick and responsive real-time collaboration between team members

Great mobile version especially considering the price range

Easy to personalize and customize to company standards
Cons
Relatively new on the market so still has a bit more to improve on
Pricing: From $5 per month
Best for: All companies
Nuclino is one of the most well-known knowledge base systems on the market. It is a cloud-based team collaboration tool that allows team members to share information in real-time, from different locations. This software system is quite easy to use and includes great features like visual editors and third-party integration software.
To start-up companies that are anticipating future growth and an influx of a large amount of valuable data, Nuclino offers a great way to manage company documentation, and build the knowledge base securely and conveniently.
Data can be easily collected, stored, and segregated accordingly which makes it easy for all team members to gain access to vital information at a moment's notice.
Pros
Very affordable considering all the great features it has to offer

Easy to configure and setup the software system

Team onboarding of new members is very quick and easy

A good mobile app compared to other similar software systems
Cons
Only works online

The software integration was not easy and can definitely be improved
Pricing: From $5 per month
Best for: All companies
If there ever was a knowledge base software system designed to seamlessly integrate with your company software, slack, and Google Chrome, and immediately bring that much-needed organization, it is GetGuru. It keeps all important documents on track and makes sure that all company information is up to date.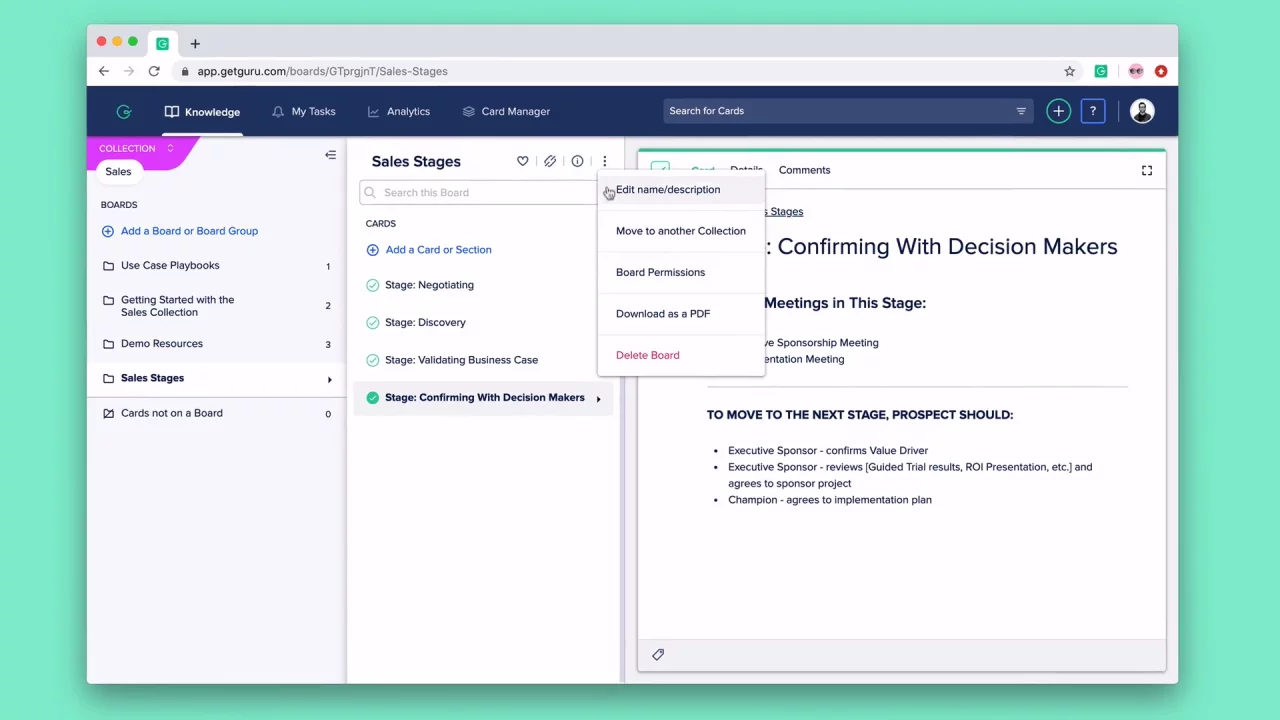 With GetGuru, companies can assign administrators who have the access to see what other team members are up to and using this broader picture, they can better organize every member to work towards a single purpose. It is available in various formats such as browser extensions or slack bot. 
Pros
Easy to use, from start-up and on-boarding to information searching and knowledge base creation

Keeps all content looking fresh and modern

Has a great free trial version with most of the features available
Cons
Poor editor and formatting tools were a major letdown

No Mobile version at this point
Pricing: $6 per month
Best for: Established fully remote companies
Tettra allows users to streamline their productivity by collecting all the valuable company information from various team members and bringing it all to one place. This app is so well developed that such organizational tasks are managed effortlessly. Even the setup process is easily completed in a few simple steps.
Various team members can be assigned to manage different aspects of the same project according to their knowledge and experience, which makes it easy to form a collective effort when dealing with difficult and wide-ranging issues.
Pros 
Free trial version for those undecided about the platform

The setup process can be completed in a few easy steps

Great user interface
Cons
Needs more diversity to be differentiated from Google docs
Pricing: $6 per month
Best for: Small businesses with a limited budget
5. Atlassian
Atlassian is a software company that makes great knowledge base software such as Jira, Trello, and Confluence.
Thanks to the dedication and knowledge of the development team at Atlassian, any of these three software systems would make a worthy Almanac alternative.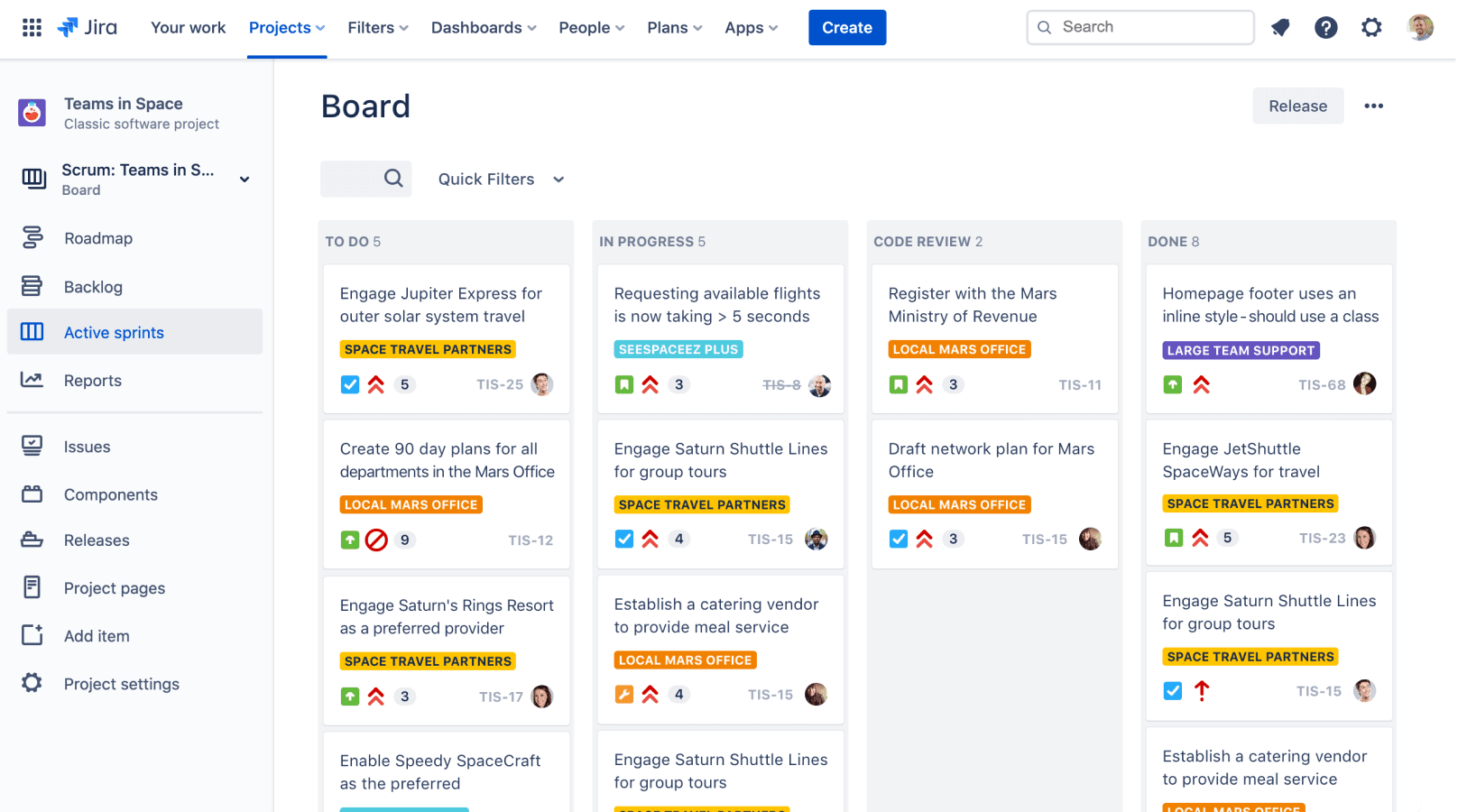 The easy-to-use, highly customizable interface is a big hit among start-up companies wishing to tailor their knowledge base systems to the general design of the company.
Another useful feature is the ability of users to create roadmaps as they plan out how they will tackle a project. All team members have access to this roadmap, meaning that everyone knows exactly what they are supposed to be doing at all times.
Pros
On-boarding of new team members is quick and easy

Great software interface for that price

Good customization and integration with company systems
Cons
Poor notification system

Not easy to learn how to navigate the platform
Pricing: $7 per month
Best for: All companies
Typedesk is a knowledge base app that aims to improve customer service by giving team members the ability to create, manage, and translate responses quickly and efficiently.
If you are looking for a software system that will not take over your entire business model and image, then Typedesk is the right tool for you.
With a load of great features available, organizing, storing, and accessing important information is made very easy, even for team members who are new to the platform. Typedesk is particularly good at managing customer support, and when used correctly, has the potential to improve a company's reputation immensely.
Pros
Great customer services capabilities

Easy to formulate responses on multiple queries simultaneously

A simple setup process that takes very little time to complete
Cons
Poor formatting capabilities

The collaboration tools need a lot more improvement

Not easy to install software updates, especially for new users
Pricing: $5 per month
Best for: All companies
Final Word
Whether it was forced upon us by global events and  pandemics, or whether it is simply the natural evolution of the way we do business, there is no denying that things are changing very quickly and it is best to be prepared to adapt. Knowledge base software systems such as Klutch are quickly becoming more and more important as businesses move towards remote working systems.
There are a lot of alternative apps to choose from out there, but for companies hoping to streamline their knowledge base articles and content, without having to change the very essence of their business model, then Klutch is the best solution.
Its list of features will be beneficial to any business it is integrated with, and the easy-to-use interface makes the whole experience quite enjoyable.
If you have not added Klutch to your business already, then what are you waiting for?
Go now, to the Klutch website and complete the registration form on the platform.