Knowledge base software is meant to work as your control center. From managing employee FAQs to creating a collection of data for your teams to refer to – such platforms can be a one-stop solution to project management clutter. 
Thanks to the internet, you can now choose between many options for your company's needs. But how do you know which ones are the best? 
Continue reading to find out which online collaboration tool can offer you the best bang for your buck. 
What is Basecamp?
Composed of a straightforward user interface, Basecamp is a great knowledge base system for big and small organizations. 
The centralized workspace lets you review all to-dos and completed tasks without switching between pages. 
Save documents and multimedia files on the open-space cloud. You can chat with your team members live and schedule future projects on the built-in calendar. 
Pricing includes a limited-time free period, after which you must pay $11/month for every team member added to your workspace. 
Below are the benefits you can enjoy as a subscribed Basecamp user.
Alternatives to Basecamp
Even though Basecamp consists of many incredible paid features, the following alternatives are equally, if not even better, in terms of features, pricing, and customer support.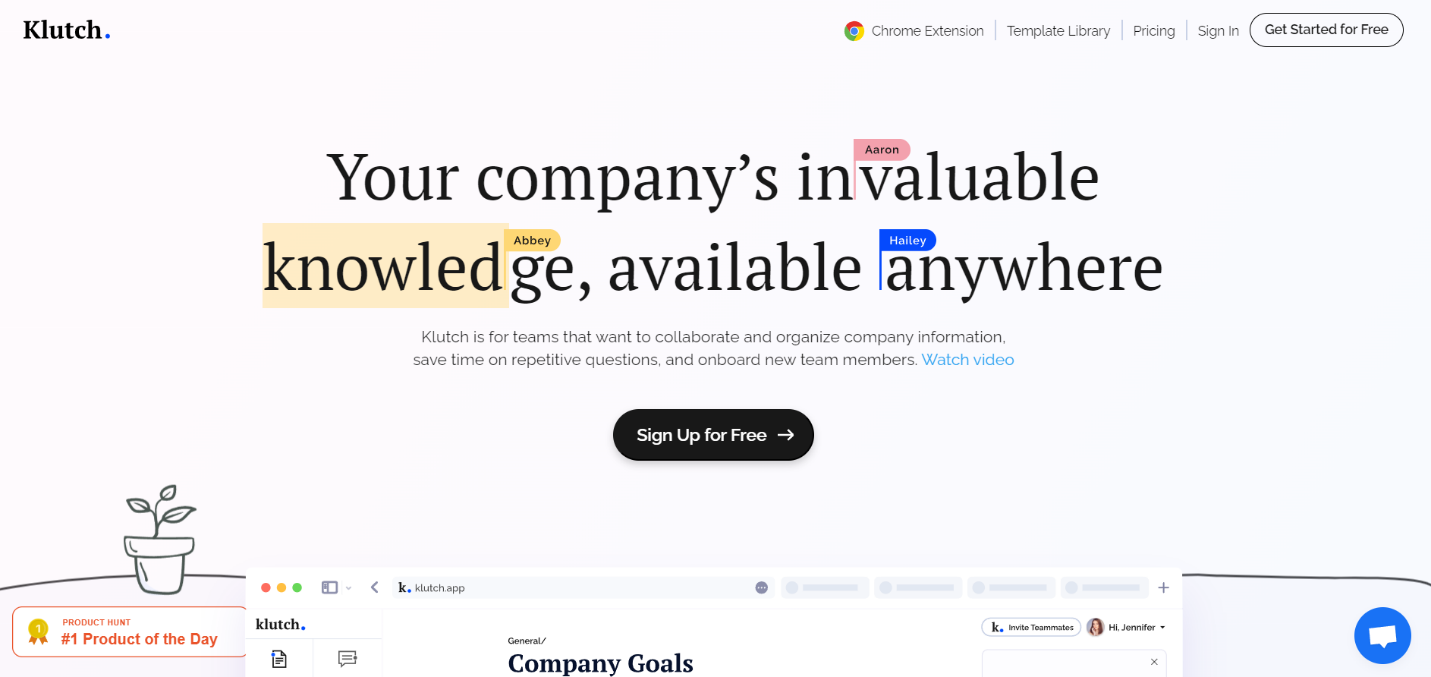 Presenting an even smoother and more modern UI compared to Basecamp, Klutch makes real-time collaboration fun and easy. 
Overview
Klutch is responsive on different devices and is also available as a Chrome/Edge extension, which makes it easier for you to deliver information to your teams whenever you want. 
Furthermore, the platform comes with category tags, which let you sort through hundreds of documents and responses in seconds. 
Features
There are over ten unique templates for your projects & business processes, such as Design Workshop, Meeting, Job Description, and more. Assign roles and tasks to each template, and never worry about jumbling projects together again!
Your dashboard will have an overview of all templates and pages recently viewed and opened. There are also integrations with Slack (beta), Gmail, etc.
Assign automated responses to specific FAQs and messages for each team template, and let Klutch handle all communication for you.
Pros
Modern and smooth UI is easy to scroll through.

Unique templates let you assign specific roles to members

Automated responses to certain repetitive questions

Neat overview of all projects in one place.
Cons
Limited integrations are currently available.
Pricing
Klutch has set a pricing scheme with its users in mind. You can enjoy its premium features for a meager cost billed annually.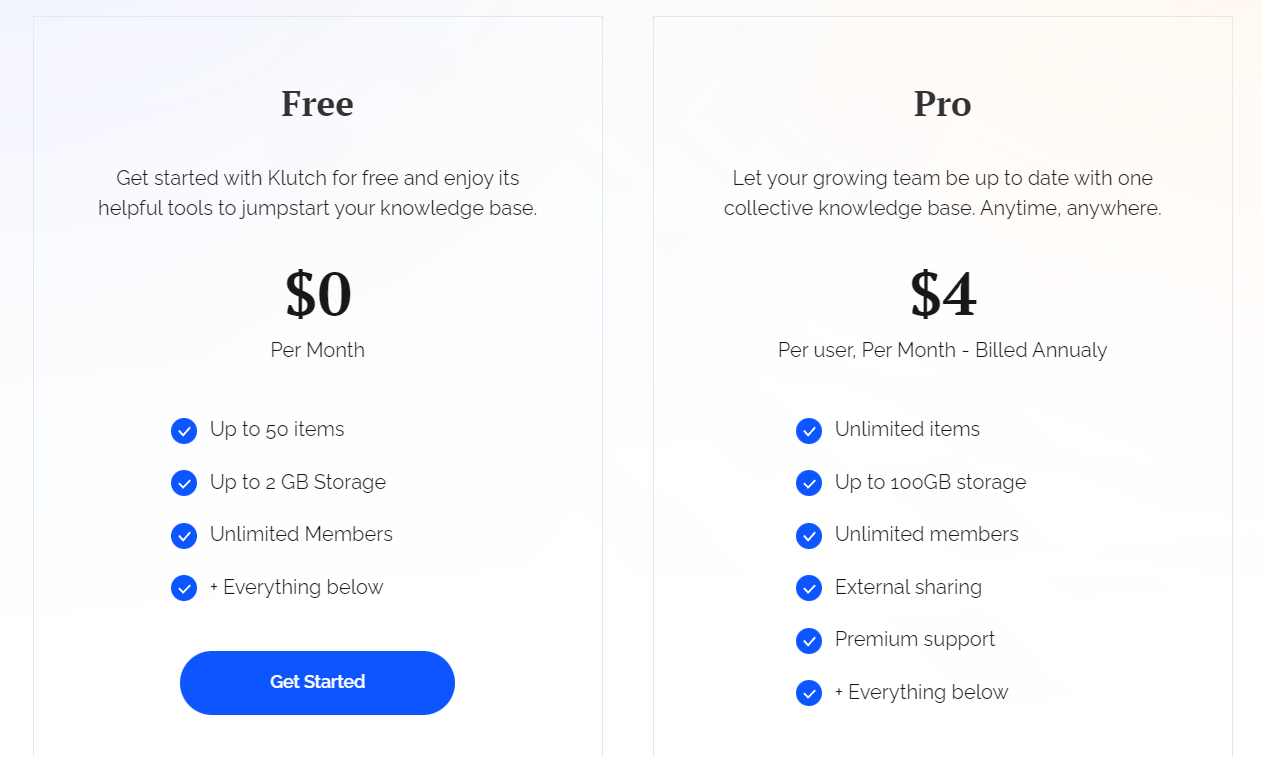 Create your knowledge base now!
#2 Tettra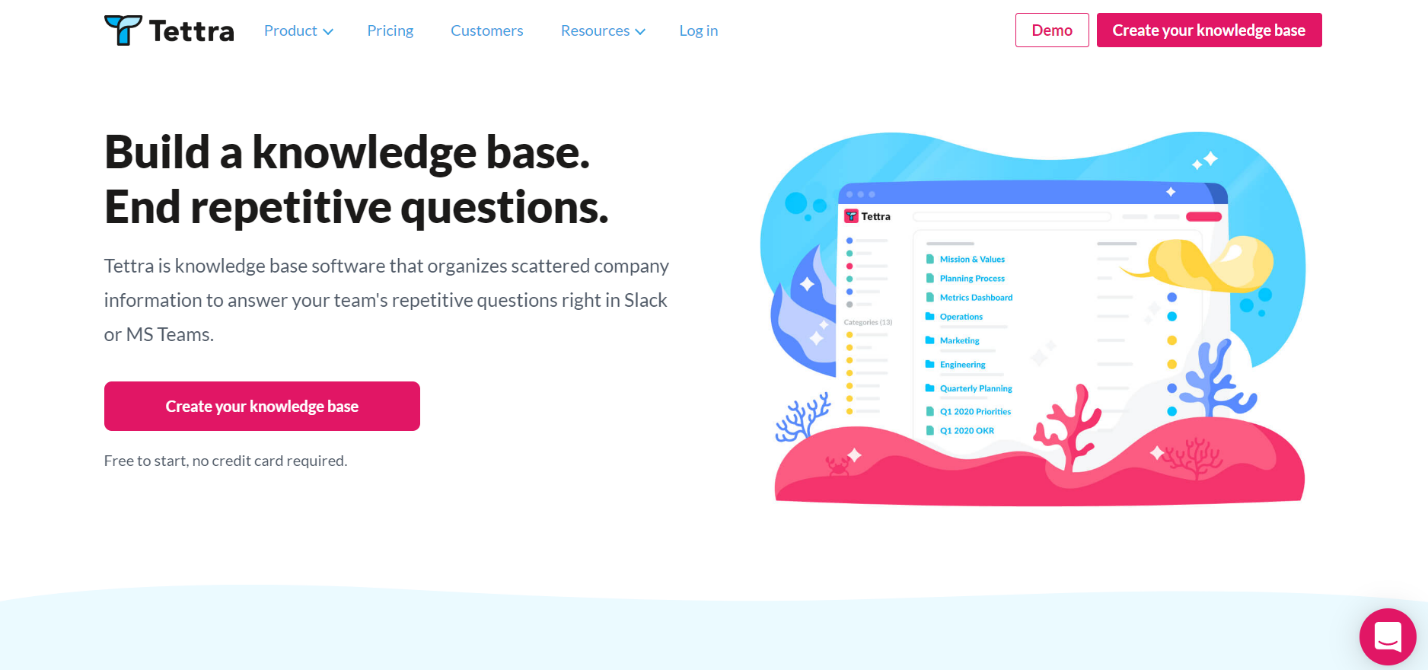 Upgrade to Tettra if you want a team wiki to organize cluttered information into one platform. 
Overview
Tettra is a fantastic project management software for those who prefer to work directly from Slack.
View notifications and update your team in real-time, allowing collaborators to comment while you write. 
Features
Tettra lets you privately tag team members with questions and updates through Slack integration. Assign experts to different channels and let them handle repetitive queries. 
You can also create content through the built-in editor or work directly from Google Docs. Start where you left off to ensure no break in your workflow. 
Pros
Integrated with five popular apps, i.e., MS Teams, Slack, Google Docs, Zapier, and Github

Delete stale pages and content from your dashboard to prevent clutter

Privately ping your team members for project-specific updates.
Cons
High monthly costs per user

No discounts are available for non-profit organizations.
Pricing
The monthly per-user cost is relatively high for small companies. There is also a free package, but only for ten users. 
#3 Papermind
Another impressive base of knowledge would be Papermind. This platform lets you collaborate with teams using multiple templates. 
Overview
Papermind lets users share documents and agreements with clients and collaborators from the same place. 
You can create unlimited documents and add multimedia files and logos. Save all your records as PDFs for easy viewing. 
Features
This secure platform is perfect for working on knowledge base articles. Share them with collaborators through Slack integration and let them edit your docs. E-signatures allow you to save legally binding documents for future agreements. 
Pros
Clean user-interface

Sign and store E-signatures to verify agreements

Save essential documents as PDFs.
Cons
Limited template editing features available.

The platform targets a specific marketing niche, so it might not be ideal for educational industries.
Pricing
Papermind can be expensive for small teams, although you can enjoy a 7-day free version before subscribing.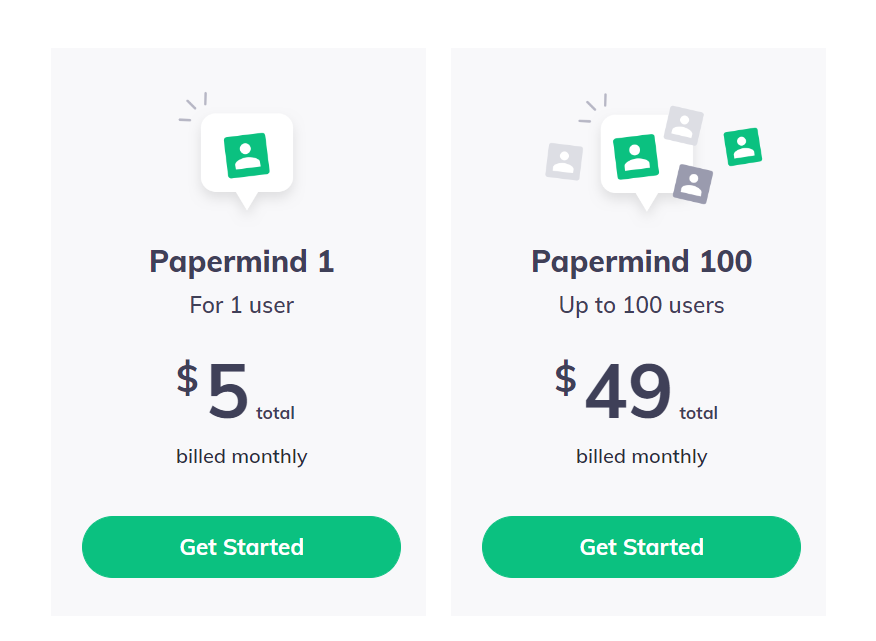 #4 Evernote
Very popular among college-goers and marketing companies, Evernote allows you to track your tasks and note them down in one platform for unobstructed working. 
Overview
This basecamp alternative is a robust cloud-based app to gather all your notes, project to-dos and creative ideas. 
Features
Evernote allows you to screenshot web pages and clip them onto your docs. Edit them, highlight necessary points, and add critical comments that your team members can view. 
Use the integration with Google Calendar, mark important dates and schedule your work according to them. 
Pros
Sync your docs with Google Calendar to never miss deadlines

Invite team members, collaborators, and family to this knowledge base tool

Scan documents without having to use any external app. 
Cons
Minimal integrations available

Data cannot be stored offline

Only 60Mb of cloud storage is available. 
Pricing
So far, Evernote charges the highest every month per user. Unfortunately, there's no free version available either. 
SlimWiki lets you organize all your to-dos in a beautiful, shareable format between different platforms.
Overview
Focus on what's essential and let SlimWiki handle the design and typography of your content. Choose between different layouts and add multimedia files by dragging and dropping them. 
Features
SlimWiki automatically saves all your changes made, so users can always go back and edit their mistakes. 
Optimized for all devices, enjoy SlimWiki's professional templates to manage your team and collaborators efficiently. 
Pros
Information is automatically stored in the cloud.

Scroll through your channel history to see what changes have been made. 
Cons
It is only integrated with three apps: Facebook, Slack, Google+, and Github. 
Pricing
You can either work for free with limited benefits or subscribe to their pro version for a monthly cost. 
The pro version charges you according to the number of users in your team.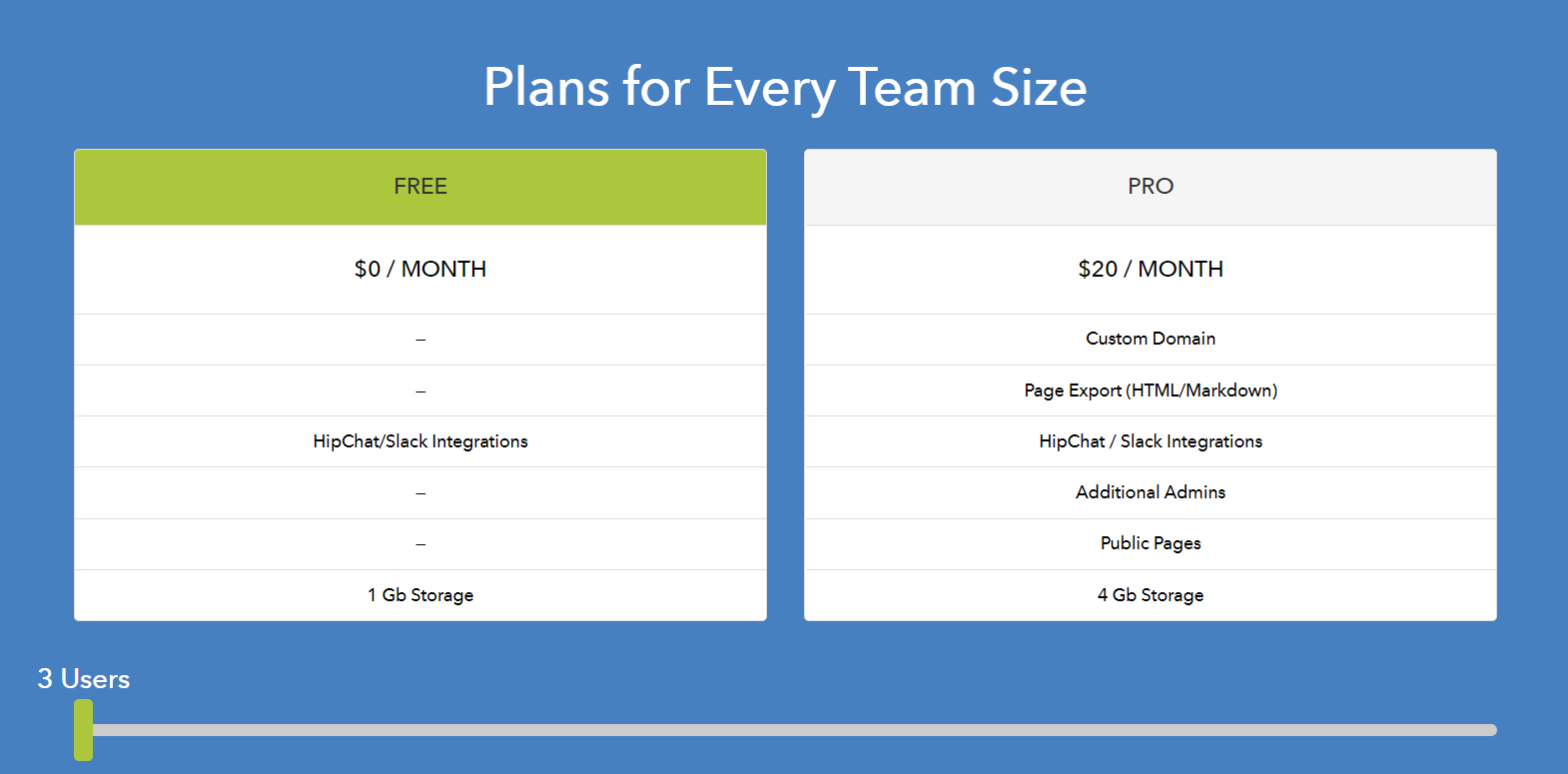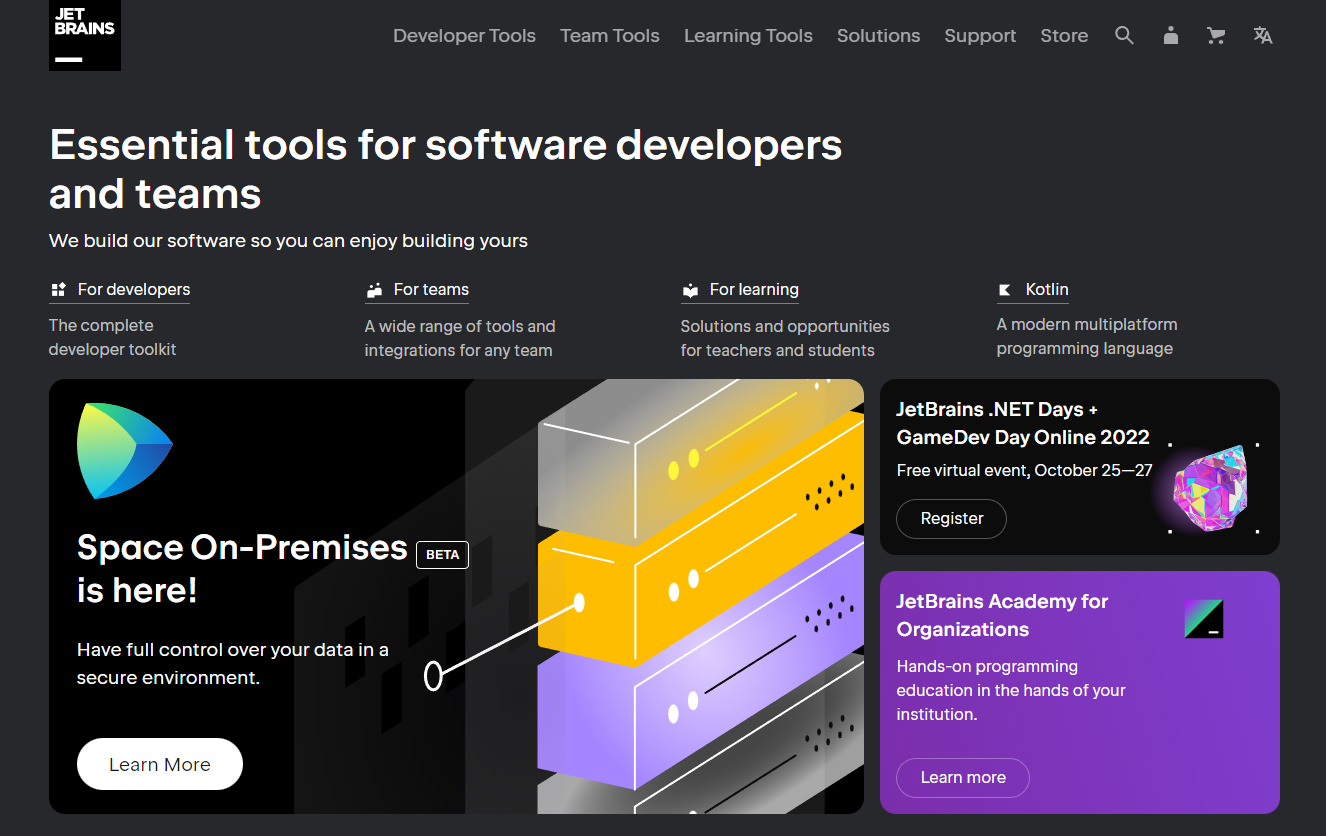 JetBrains is the penultimate online collaboration tool on this list – a unique tool for programming teams and software developers. 
Overview
The platform lets you control your entire workspace from your dashboard with a rather innovative UI. 
Aimed at developers and programmers, this knowledge base software has multiple language tools you can use to work. 
Features
No matter what industry you're in, JetBrains has a solution for it. For example, Datalore is a data-science platform that lets you collaborate with like-minded people in real-time. 
The best part is that Datalore is entirely free for small groups working with data science. On the other hand, Qodana is ideal for coders who want to work on joint development projects.
Pros
Multiple development-centered integrations 

JetBrains allows you to create your language plug-in

Supports JavaScript, C++, Kotlin, and eight more languages.
Cons
UI is too complex for those other than software developers

Website terminology is aimed at only a specific group and isn't favorable to most collaborative teams. 
Pricing
JetBrains has different price schemes for each service they offer. Package prices also vary for teams, individuals, and educational institutions.
#7 Taiga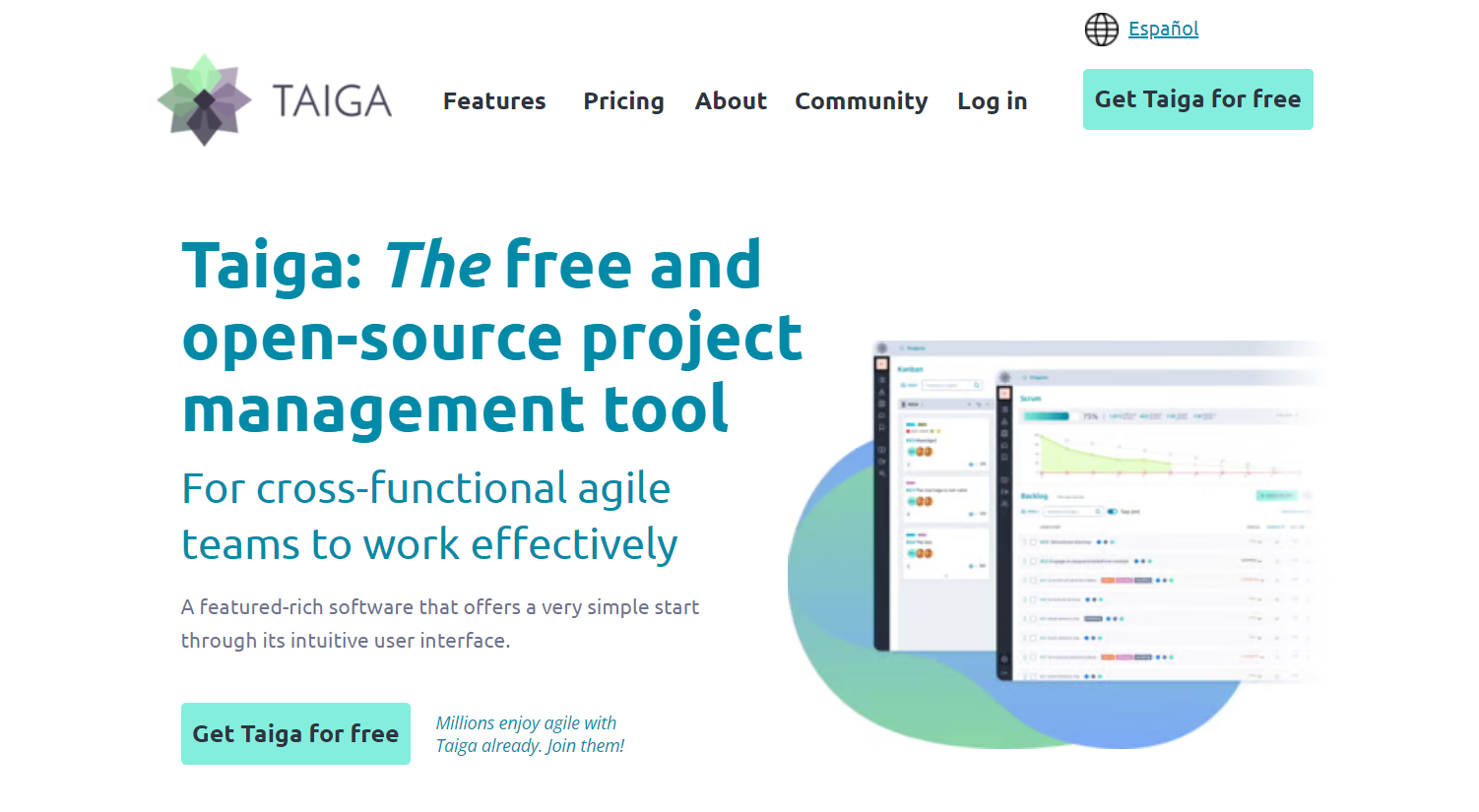 The final basecamp alternative is Taiga, an open-source tool for teams of all industries. 
Overview
With its simple user interface and straightforward dashboard, Taiga lets you enjoy collaborating with teams worldwide. 
Communicate with your team, and share updates live. Interact with collaborators and track your project progress in real-time. 
Features
Taiga has an open-source interface, allowing you to update and control your projects with members easily. 
User security is also highly prioritized in this project management software, as all data is backed up in an inaccessible encrypted cloud. Taiga has multiple filters that you can use to effectively search for what you need. 
Pros
Open-sourced platform makes data sharing transparent to all invited members.

Capture ideas and information on projects and update collaborators instantaneously.

Track all deliverables and activities from your dashboard. 
Cons
Not many customizable templates are available. 
Pricing
Taiga has a minimal monthly fee that it charges paid members. You can also start with their basic plan, which only invites up to 15 users. 
Conclusion
Managing a team can be tricky if you have solid project management software assisting you every step of the way. 
It would be best to look for several key attributes when using such an online tool. Users should invest in something that allows integrations with the most popular apps. It's far easier to import your existing work from a frequently used platform than to start from scratch. 
A centralized work area will minimize clutter and help you quickly catch up on essential activities. 
Out of all the platforms mentioned today, Klutch is the best in terms of features, pricing, and integrations. Customer support and the user interface are also outstanding on this Basecamp alternative. 
The unique templates and intelligent automated responses get your team firing on all cylinders. 
Sign up for the free version and enjoy collaborating with unlimited members today!