In order to reduce friction in the company, it is needed to have a good working collaboration among the employees. The following Bloomfire Alternatives can help you create a central knowledge base that may ease the tensions between different teams or departments. Thus, employees and even clients, can work hand in hand towards accomplishing the project.  
What is Bloomfire?
You can browse the software market and see that Bloomfire has been keeping up in the fast lane of the competition. It receives good reviews from the different industries, such as Computer Software, Information Technology Services, and Marketing and Advertising.
Many companies have used Bloomberg to help them organize their documentation. It also can handle the different frequently asked questions and other information that is accessible to both the internal and external clientele sizes.
Using Bloomfire knowledge management software will keep your documentation up to date. It will also help your customers obtain answers by having permissions and access to manage knowledge base across the user groups.  
It is now becoming an effective tool that is being used by different size of enterprises and specifically valuable to small businesses and just starting out with their business. It is also effective to a global enterprise that needs to disseminate information to a wide and different types of audiences.
However, if you're keen on checking other alternatives to Bloomfire, you're at the right page!
We got here the A list of the different applications for Bloomfire Alternatives for you to check out and pick which software application is suited for your industry. There are different alternatives in the software market that are considered as tough competitors of Bloomfire Alternatives. Let's dive in!
Features 
Klutch is a no-code and user-friendly knowledge base for all digital teams, companies, agencies, and any other organization that needs a central base of knowledge. Compared to other Bloomfire alternatives, Klutch is free to use.
With Klutch, you can manage and store your company knowledge which makes it easier to collaborate, onboard, answer customer queries, acquire employee information, and many more. You can even add and edit canned responses so you won't have to manually type every answers to emails and customer tickers. Just install the Chrome extension and get easy access to your canned responses in just a few clicks.
Klutch's main features include: 
Knowledge management. Compared to enterprise wiki, you can efficiently organize all your company information and documents in one central knowledge base. You can also create an external knowledge base for your customers where they can find FAQs, tutorials, how-to articles, and other relevant stuff.
Pages and Responses. With Klutch, you'll have the ability to create and manage your canned responses and segment them based on specified categories.
Accessibility. Even on mobile, Klutch app is available and easily accessible.
Sharability. Collaboration with Klutch is easier as it allows multiple users to edit your documents in real time.
Template library. Klutch knowledge management software provides you with well-written templates to help you create pages and responses with ease.
Easy UI. No coding knowledge required. Everything is easy to understand.
Price
You can get started with Klutch for free. Its monthly subscription plan only starts at $5.
Pros and Cons
Even without coding knowledge, Klutch knowledge management software is very easy to use especially for beginners. Sales teams can take advantage of knowledge base features to optimize their conversion tactics and get to clients faster. Klutch is very efficient to use for all industries and companies of any size.
However, Klutch may have some drawbacks as it's a new player but it's already packed with all the relevant tools that are present in most Bloomfire alternatives. Try Klutch now for free!
ActiveCollab 
Features 
There are many Bloomfire Alternatives in the software lane that can suit your industry need, one of which is the ActiveCollab. Its technology as a Project Management Software is widely used for it can easily be administered. It has the capability for resource allocation, recurring tasks, and considered reliable software with dependencies.  
Maintaining communication with the client is crucial for the company, and this software is being depended upon by the client services department to maintain such seamless and effective communication. With the centralized platform for reviews, both parties are allowed to discuss and raise questions about their projects and services.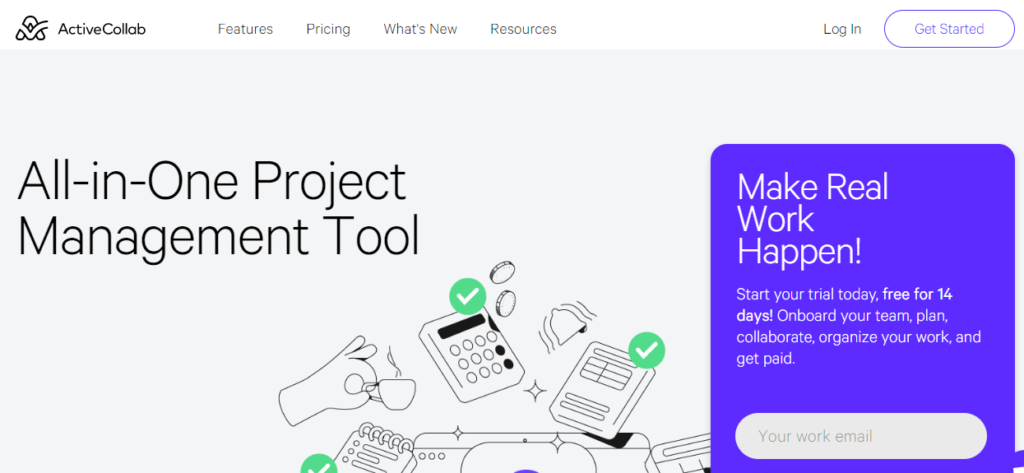 Price
You can enjoy the features of ActiveCollab for free when you are using it for personal or for professional use. The price of $7.50 is for platform collaboration and managing projects of smaller teams. With this plan, you can also have three limited seats. You may opt to have the Pro plan if you have larger teams that need to have an overview of the business workflow, and you will be billed $6.25 per month for every member.
Pros and Cons
ActiveCollab is mostly used in the client service department for it is easy for the client to establish communication and make some interactive response through email. Clients and guests can immediately be added and can gain access and control.
However, certain drawbacks are being noticed, such as the difficulty in linking the individual comments, and using such comments as a reference will be difficult. Setting up different projects with the client is not also easy using this software.
Fusioo
Features
Using Fusioo will help you organize and manage everything without having different spreadsheets. It has the functionality and flexibility of a spreadsheet but with powerful database capabilities. There is also the easiness in the importation of data from different applications or even from spreadsheets.
As a cloud-based tool used to manage a custom online database, you can effectively manage your projects, events, and ideas by visualizing data, tracking deadlines, and creating a custom dashboard.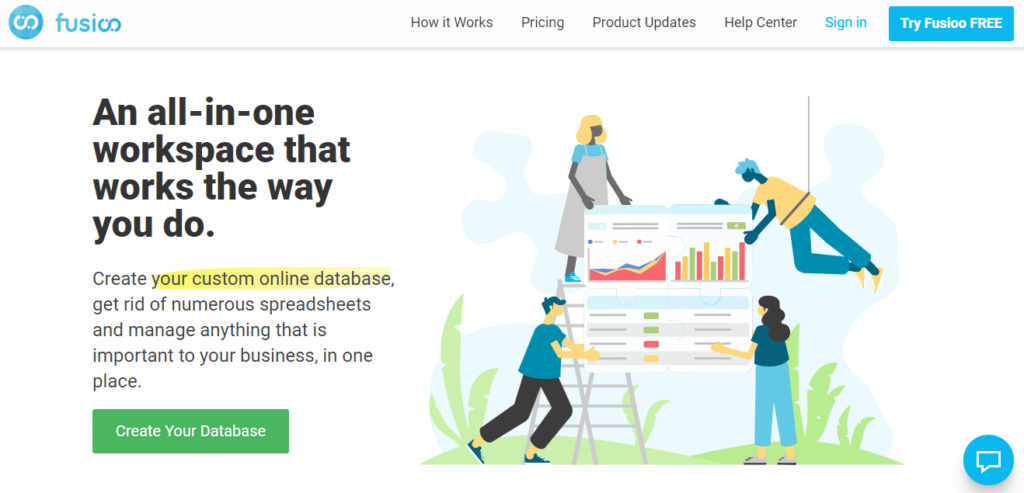 Price
For the standard plan, the price starts at $26.00 per user per month. For the enterprise, you need to contact the Fusioo Sales Team for pricing quotes.
Pros and Cons
Fusioo can provide an upgrade to the system when you import an old project database as micro software to Fusioo.  
As to the negative aspect of Fusioo, loading Fusioo is a bit slower.
Gitbook 
Features
Everything must be done through in-depth research, and this Bloomfire alternative is a research alternative solution. Many companies are using Gitbook's Wiki Software for its user interface, searchable both public and private for it has a searchable link.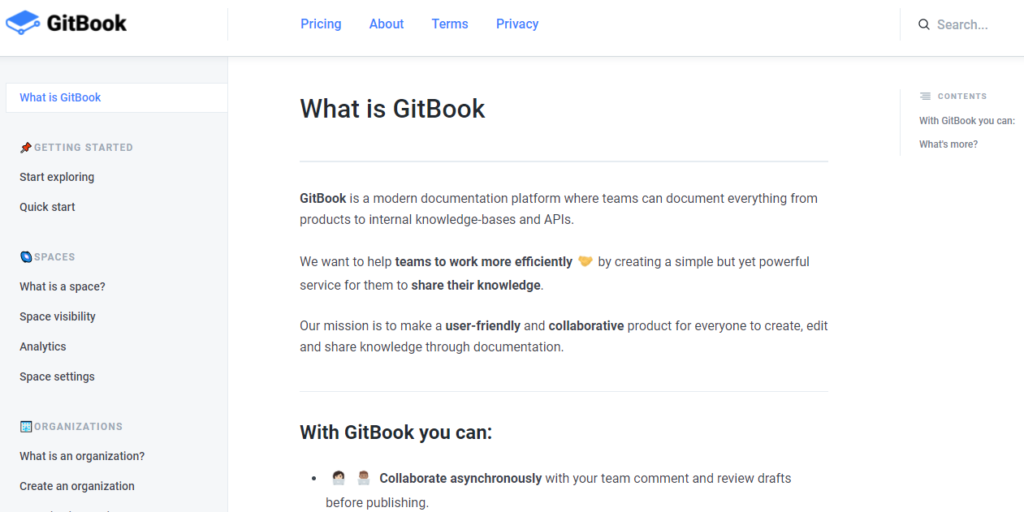 Price
It is absolutely $0 for the community, and if you are a team, the price starts at $6.40 per user per month, which starts at five users. You will be billed at $12 per month for every user for the business, and it starts at 20 users. The plan is tailored to fit an enterprise that will cost you $400.00
Pros and Cons
The tech doc site can be easily spun using this software; thus, coding a project is easy and with an outstanding result. It is also easy to link custom domains.
No negative comment was being identified, given that Gitbook has lived up to the client's expectations over the years.
Typedesk 
Features
Compared to other Bloomfire alternatives, this is built based on the idea of having excellent customer service. Typedesk goes beyond the traditional marketing touchpoint such as email. It has the capability of delivering a personalized high-touch experience as it makes appropriate adjustments with the expansion of the business, such as adding start.
The complex scenario in the working environment and transaction can be personalized. It can make a personalized connection with the customers wherein the customers can air out some issues pertaining to the product.
Price
Prices start at $5 per month, $14.00, $16.00, and $19.00, respectively.
Pros and Cons
It is easy to create responses to the client and immensely improve productivity.
LiquidPlanner
Features
With the competing tools in the software market, the LiquidPlanner has good customer reviews. If you are one of the people that seek sophisticated software solutions with dependencies and can be easily administered, then you must opt to have this Project Management Software.
Price
The price starts at $29 per month per user for the Essentials. It is $39.00 per month per user for the professional for the professional, and it is $59.00 per month per user for the ultimate.
Pros and Cons
It provides quick views of the resource allocation through the dashboard, and it has a good email integration.
The downside is that it is not useful in tracking the availability of human resources.
Showpad
Features 
This tool is widely used for its Sales Enablement Software by people that seek quick, time-saving software solutions with content curation. It also has the capability for internal communication, content import, search function, and email.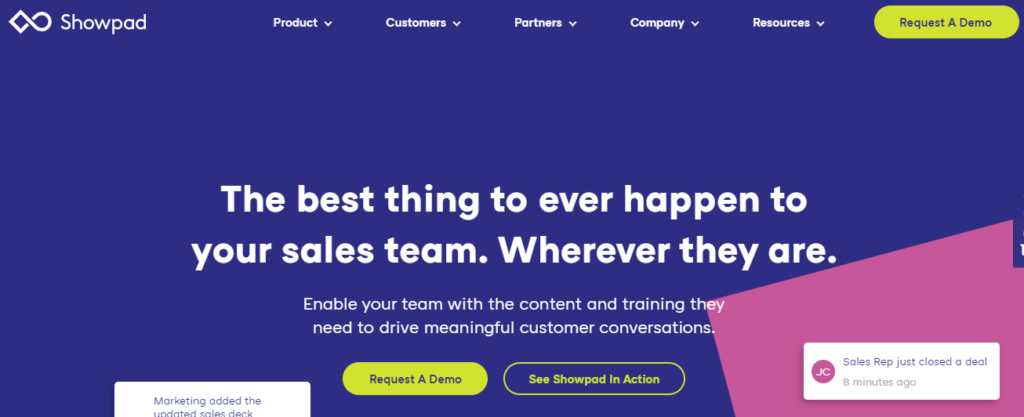 Price
The price starts at $5 per month per user, which already gives you unlimited storage, unlimited integrations, guests and permissions, unlimited dashboards, and unlimited list, board, and calendar views.
Pros and Cons
The good side of this software is that any amount of information that is related to the project and task can easily be managed. You can effectively track your work and of your team on the same page.
The bad side is that the interface is may look cluttered.
ClickUp
Features
As a cloud-based platform, it will allow you to organize and combine business applications and have your company information centralized.  You can effectively collaborate with your colleagues, assign tasks to the team members and manage projects for your clients.  
You can easily be appraised by the work item, workflow through the use of the productivity app. You can make the necessary adjustments to the software, for it is customizable.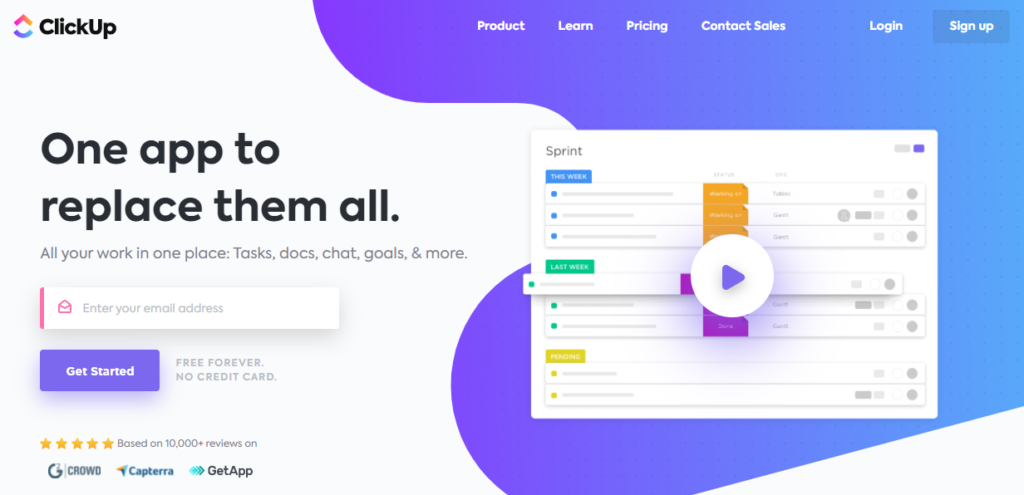 Price
You may contact the ClickUp sales for the pricing quotes
Pros and Cons
The users are exhilarated by the variety of features in this software; however, sometimes, it creates a certain confusion of which features to use. The best thing is that there are also numerous options for customization.
The empty panes and spaces, small text font size, and colors that are too faint are all being viewed as a con.
Mavenlink 
Features
If you are on the crossroad on the different tools to use that that can properly track your employees' time spent on the assigned project, you better check and try Mavenlink. It has the capability of tracking the actual time that was spent by the employee in a given project. Forecasting the availability of employees to a project is needed. This can all be done using this alternative.  
It is user-friendly to use for your company's financial and operational performance in just a matter of a click. There is no need to be worn out by juggling on the different multiple spreadsheets when you can have one. It will save a massive amount of time and money. Using this tool will make you focus on the non-billed tasks than spend time on changing and juggling different spreadsheets. 
Price
Mavenlink does not have a free version, and the price starts at $39.00 per month per user.
Pros and Cons
Mavenlink is good for team management, especially in project communication, both in the public and private communication threads.
The downside is that it lacks mobile responsiveness and difficulty in cross-browser compatibility.
Monday
Features 
It is undeniable that human beings are prone to commit errors due to some "personal factors" such as mental fatigue, emotional stress, and sometimes due to oversight. Such factor of "human error" can be minimized when using Monday, especially on the recurring and repetitive tasks, as this alternative uses "automated" feature on the repetitive works. A great deal of time will be saved with the "automate" features, and the most important thing is that it is free from the so-called "human error."
You can effectively manage and track your team's performance in just a matter of few clicks for Monday integrates the different existing tools for easy accessibility. Team collaboration is possible when using Monday, thereby bringing out your team's productivity to a greater height.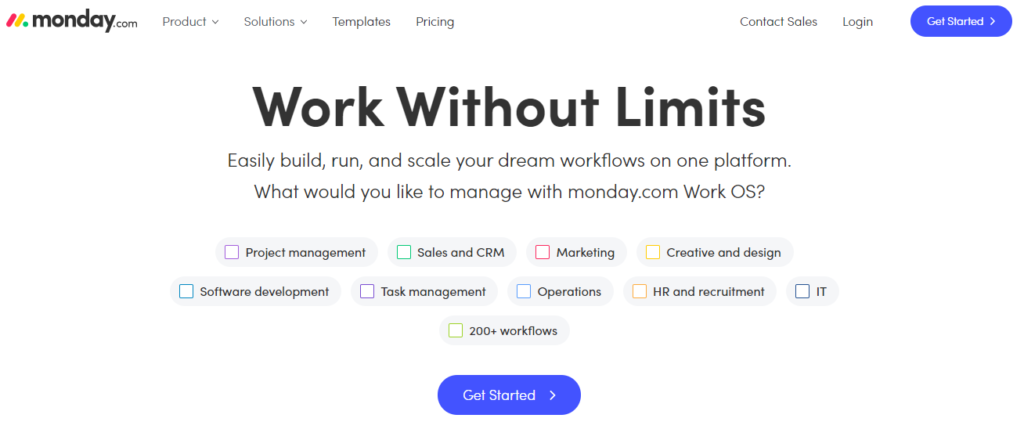 Price
Monday pricing starts at $5 per month for the Basic Plan. For the Standard Plan, it is $8 per month. It is $12.00 per month for the Pro Plan, and for the Enterprise Plan, it is $24.00 per month.
Pros and Cons
One outstanding feature of Monday is the responsive interface with different cool icons and bold color pops.
But some clients find it too simplified for their needs, such as task assignments are limited to one tie mechanism. This may be considered as a con for this product.
Building Your Knowledge Base
The different Bloomfire Alternatives will make it possible for your company to build an internal knowledge base and other productivity tools. This internal knowledge will be shared among the employees in just one login and may help them perform better in their jobs while working in collaboration. Just imagine that your employee can get all the information and updates about the company in a single login.
With an internal knowledge base created by the company, each employee can directly access private and confidential information when needed. This information that is accessed will help the employee perform his or her job better with the least supervision and interruption from his or her work.