Having an FAQ page on your website is essential in providing a well-rounded online experience for your users. Such pages are a collection of answers to some of the most common questions or inquiries about a product or service.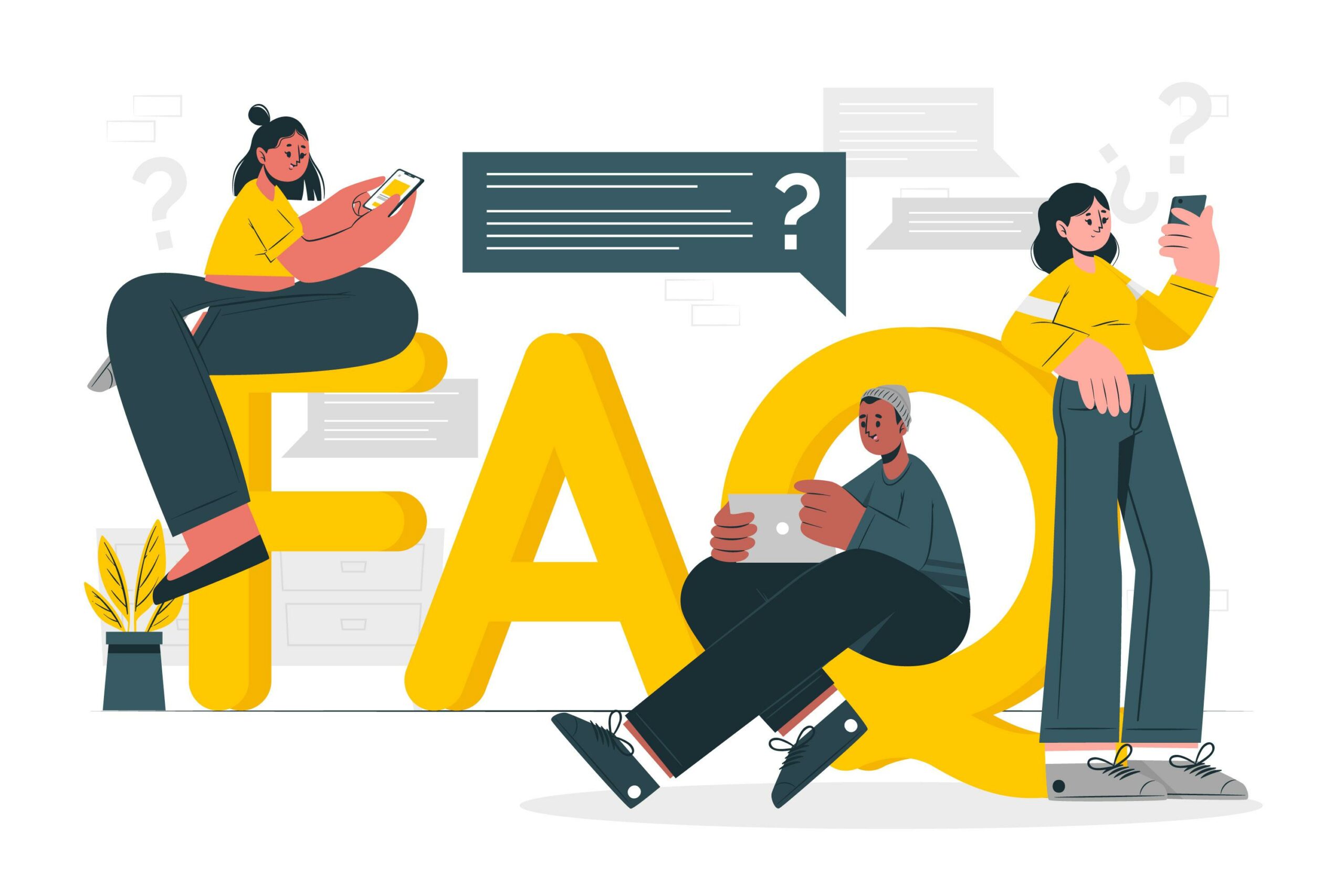 Not only does it provide a valuable source of information for your customers, but an FAQ page also helps to boost your website's visibility and Search-Engine Optimization (SEO). 
Creating an FAQ page for your website can be a great way to provide answers to popular questions and make your website more user-friendly. This guide can help you learn how to create an effective query page for your business.
How a Frequently Asked Question Page is Essential
A website FAQ page is essential for providing customers with the answers they need quickly and easily. Doing so provides a smooth user experience and helps build trust with the audience. 

It can also reduce the time spent on customer service inquiries, as visitors will often find the answers they are looking for on the FAQ page. Around 63% of website audiences reportedly rely on existing website information before seeking external help through email or call. 
Plus, it's a great way to direct customers to other website pages, such as resources, news articles, or product/service pages, so they can take advantage of everything the site offers.  
The Benefits of a FAQ Page
A FAQ page is essential to any well-designed website, featuring critical information about your products, services, and more. Before you create one, it is essential to know its advantages. Having a FAQ page on your website offers several benefits, including:
Easier Accessibility to Information 
Adding a FAQ page to your site makes it easier for customers to find necessary information within seconds. This can be especially beneficial for those unfamiliar with your product or services and searching for more details. 
"Frequently Asked Questions" pages can be an effective way to address customer concerns. You can clear up doubts and usher visitors onto other product/service-related pages by providing quick answers to the most common queries.
Improved Customer Service 
Instead of fielding email inquiries and phone calls, your customer service team can direct customers to the FAQ page, freeing them up to focus on other tasks. 
Streamlined information helps visitors find what they're looking for without getting frustrated. At the same time, it allows employees to work on more complex projects without compromising on other departments.
Adding a FAQ page to your website improves trust in your brand. FAQ pages can demonstrate a commitment to customer service and ensure that all consumers feel informed.
Over 58% of consumers in the United States alone switch companies due to poor customer service. A well-managed FAQ section can help businesses avoid similar issues.
Better Search-Engine Optimization (SEO)
Frequently asked questions are a great way to prep your website for SEO. Questions are among the most searched phrases on the web—including by customers looking for specific answers. Google ranks snippets of queries from actionable content higher on the engine, thus allowing more visitors to bump into your website's content.
How to Create a Frequently Asked Question Section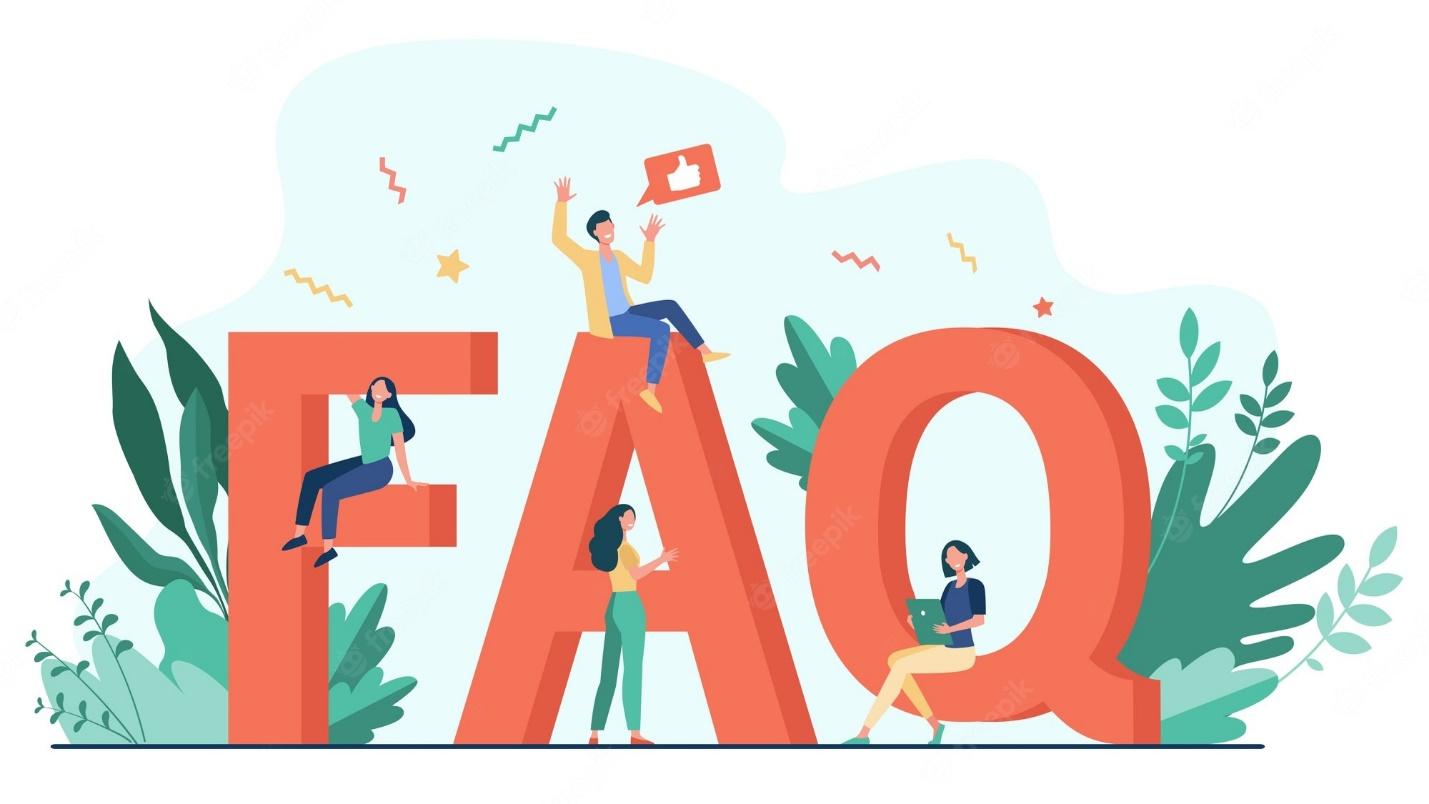 Creating a FAQ section is a great way to provide helpful answers to customer questions and save time and resources. By following the steps below, you can create an effective section that will help website visitors find the answers they need immediately.
1. Create a List of Questions
Start by compiling a list of commonly asked queries– or questions you expect to be asked on your website, specifically about your products and services. When creating this list, think from the user's point of view and consider what information they need to take away from the website. 
2. Arrange the Questions into Categories
Spend some time talking to your customer service team, looking through customer feedback, or even reviewing other websites in your industry to come up with a list of questions.
Once you have identified the questions, make sure that you organize them into categories. This will make it easier for visitors to find the information they need.
3. Write Clear, Concise Answers
When writing answers to your FAQs, ensure they are to the point. Keep the responses focused on solving the customer's problem and avoid using too much jargon or unfamiliar terms. 
Make sure that the answers are easy to read. Break up long paragraphs with bullet points, use headings and subheadings, and format the text in a way that makes it easy to scan.
4. Include Search Options
Using the Klutch.App, you can add a search box to give users an easier way to search for information. This makes it easier for them to find the answer to their question on the FAQ page. 
If you have web pages or blog posts with more in-depth information about a particular topic, be sure to include the link in your FAQ section too. This will help customers get the answers they need without searching your website.
5. Add New Information
Your FAQ section should be kept up-to-date with the latest information. As you add new products or services or make changes to your website, update your FAQ section with the relevant information.
On top of that, make sure the section is optimized for different devices as well. This means it should be easy to read and navigate on any platform and have a responsive design that will look good on any screen size.
Essential Tips to Create an Effective FAQ Page
Offering an up-to-date resource of answers to frequently asked questions will help customers find the information they need easily and quickly while improving user satisfaction and sales.
Brainstorm Your Most Frequently Asked Questions
Before creating a FAQ page on your website, identify the questions your customers or visitors usually ask or search for. This can be done through formal research methods, such as customer surveys, focus groups, and market research. 
Set Up Your FAQ Page, and Optimize It Properly
Once you've identified the most commonly asked questions, it's time to set up your FAQ page on your website. 
You can use design tools or knowledge management software for this task. On the other hand, many businesses hire web developers to do it for them. Once you've set your page structure up, add actionable content.
It would be best if you ensured that users could easily find your FAQ page. Optimize your page with relevant keywords, subject lines, and descriptions such as "frequently asked questions," "commonly asked questions," and "frequent searches."
A helpful FAQ page should be easy to explore. Page visitors shouldn't get lost in the labyrinth of information on a website. Use practical navigation terms and labeling to ensure customers quickly find the necessary information. Consider separating questions into topical categories and displaying an index for customers to find the question they're looking for.
Once you've added all the content to the page, the next step is to ensure that people can find it. One way to do this is to add backlinks to your FAQ page on your website homepage, contact page, and other pages that are highly visible to visitors. 
Update the FAQ Section Regularly
A FAQ page should be constantly updated with new answers or modified existing answers to ensure accuracy. 
Regularly update your FAQ page with new data to provide accurate and current customer information. This includes updating contact information, prices, shipping details, etc.
Why You Should Use Knowledge Management Software for FAQs
Creating a FAQ page may seem daunting, but it doesn't have to be. With knowledge management software like Klutch, you can easily generate a FAQ page. Klutch is an intuitive platform with templates, interactive question-answering, and more. 
Building a FAQ page on Klutch is a great way to create a comprehensive customer resource. Here are some of the advantages you'll gain from using this type of software to create a FAQ page:
Klutch has an engaging interface that makes building a FAQ page easy and fast. Plus, you can customize it through various templates to meet the needs of your business.
The platform allows businesses to easily add information and maintain the FAQ page on an ongoing basis. Employees can also actively collaborate to create informative and actionable content.
Klutch automatically optimizes your FAQ page to ensure search engines and customers alike easily find it. With this knowledge base software, companies can build a FAQ page that is as simple or as complex as they need it to be.
Conclusion
When creating a FAQ page, it is essential to focus on the customer's needs and ensure that the questions in the section are relevant and concise. User-friendly language provides a compelling customer experience and encourages audiences to visit other parts of the website. 
A knowledge base tool can provide businesses with various templates to create engaging, informative sections. Use the many features such software has, and create a relevant website that ranks well!