Highspot is a program that combines corporate capabilities and platform connections with a modern style that competitors can't match, from content creation to selling and statistics.
Highspot uses a knowledge base software, this includes a knowledge base portal for editors and reviewers – a sophisticated gateway for content creators, complete with a cutting-edge editor, department manager, statistics, and online collaboration tools.
For a selection of Highspot alternatives, read below: 
Top Highspot Alternatives
Klutch is perfect for teams and companies that want to have a dedicated knowledge base for internal and external communications with partners, employees, clients, and stakeholders. In one user-friendly interface, you can lodge canned responses and long-form pages.
Even while on mobile, sales teams, customers, or employees, can have access to the relevant information whenever and wherever they need it. Klutch helps companies boost engagement, credibility, internal communication process, customer service, and more.
Knowledge management is essential in all companies of different industry. Klutch is an easy way to jumpstart your knowledge base creation and drive more collaboration within company departments and more credibility toward your customers.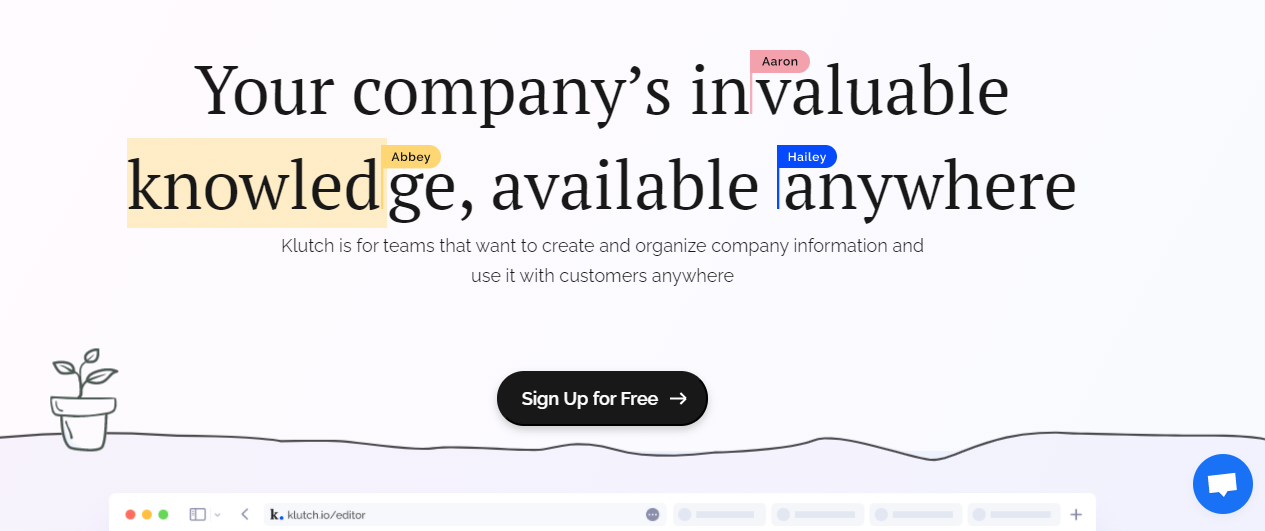 Here are some of the things you can do to document your team knowledge with Klutch:
Klutch Responses
Create canned responses for emails, chat widgets, and other internal and external communications. With Klutch responses, you don't need to type everything from scratch when your customer has a concern about your product. You're saved from doing it over and over again which may save you time and energy too.
Klutch Pages
With Klutch, you will be able to create long-form pages for company information, policies, contracts, partnerships, employees, products, and more. You can even use Klutch's ready-made templates and customize them according to your needs.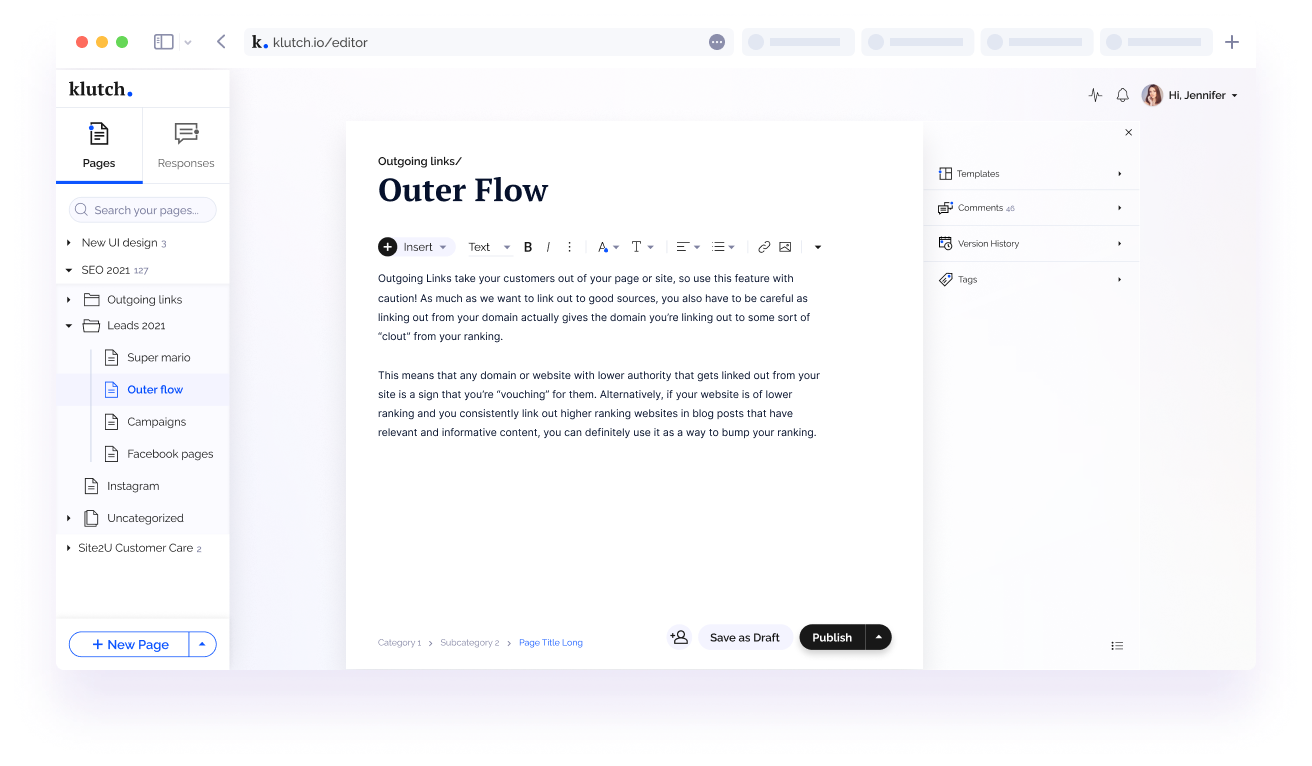 Whether you're into eCommerce, SaaS, tech, FMCG, online training, and more, you can take advantage of the features of Klutch and the benefits it provides. Sign up with Klutch today!
Features
Real-time collaboration
Template library
Flexible permissions
Sensible organizations
Mobile-responsive
Remote access and support
Easy access to information: categories, tags, permissions, and more
Pros
Beautiful and well-designed templates
Drive productivity and teamwork with real-time collaboration
Can host a huge number of drafts, long-form pages, and canned responses
Very affordable
Cons
Although it's new, you can enjoy its robust features that can help you successfully set up your own company knowledge base.
Seismic
Seismic began as a document-generating system, with the main objective of automating the mass production of personalized and significant content. As a result, its software has been most useful in highly controlled settings with stringent compliance rules, where merchants have less need to find or modify the material.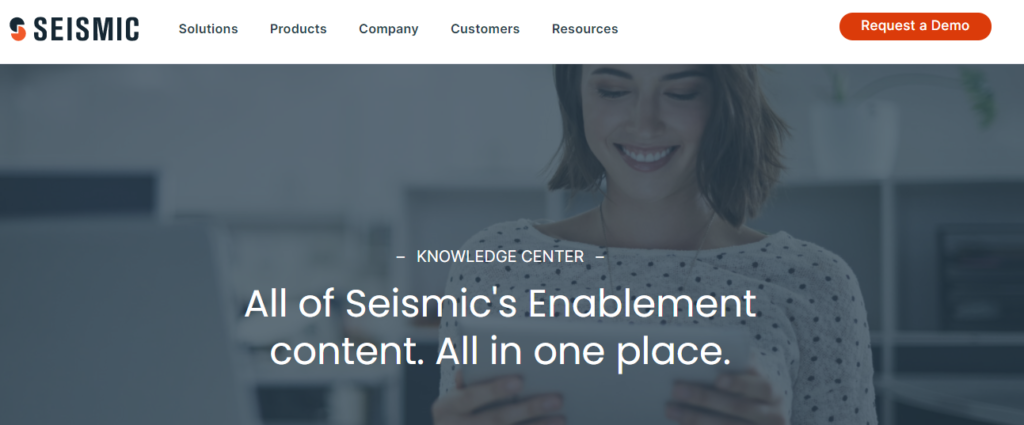 Seismic is a cloud-based digital sales software that aids in the automation of content marketing operations and revenues. It delivers specially designed solutions for financial services, finance, consulting, insurance, medical services, and IT firms, with a focus on medium and major corporations. 
This software is available for $32.00 per month, customers can subscribe to the program on a monthly basis and receive online and email support. LiveDocs is Seismic's most popular application.
A tool geared for digital marketers rather than sales leadership, sales enablement, or brand management teams looking for a quick fix that can be quickly embraced and used by merchants Consumers who have used Seismic regularly have complained about annoying constraints.
Pros
Instead of a standard file and folder system, the material is arranged in "Spots" in this prize method for material management.
Using Highspot SmartPages, you can develop dynamic, mobile-ready sales rulebooks and tailor selling and client experiences.
Sales utilization, engagement, and client retention that are unrivaled.
Expenses and time required to operate and update the solution are important.
There are over 50 technological interfaces, which is more than any other digital sales software on the market.
Cons 
Patented artificial intelligence tools power enhanced statistics.
Due to erroneous search engine results and a non-intuitive data file layout, sales have suffered.
There are just a few interfaces with other software applications.
Difficult to set-up 
Asana
From daily activities to larger projects, Asana assists teams in orchestrating their work. Teams are more comfortable, work productively, and achieve more with less when they use Asana, regardless of where they are based. Asana is used by thousands of paying businesses and millions of more organizations to coordinate anything from organizational goals to digital transformation to product announcements and promotional activities.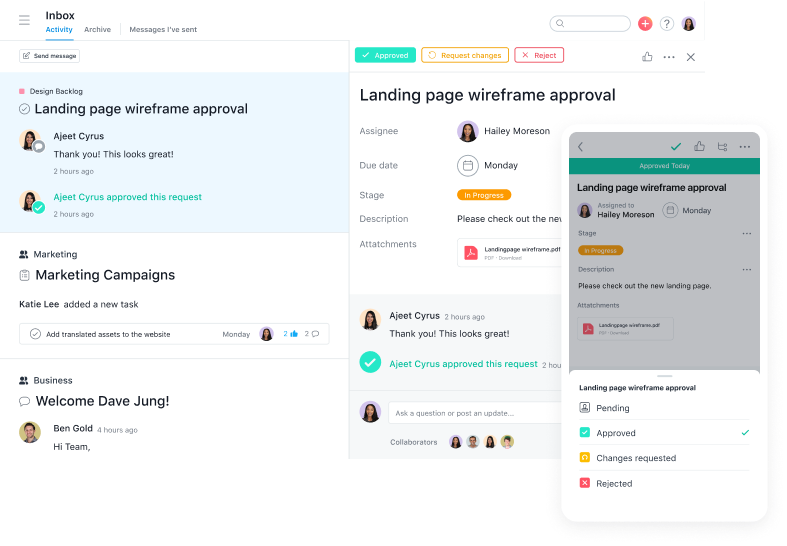 You may use Asana to organize your topics, organize your objectives, and develop goals within them. To keep everybody informed, allocate duties to your coworkers, add them as task followers, exchange assignments with them, or include them in task comments.
To interact and learn around tasks, Asana eliminates the necessary spreadsheets and email. Share remarks on task explanations and attach files to tasks, track and search available tasks, merge common projects with a single click, prioritize tasks, create a flowchart, keep informed with updates and project completion alerts, and assign deadlines to tasks.
You can enjoy the Asana software as a premium user for $10.99 per month or $24.99 per month as a business user. This platform works best for small-scale industries as well as for large-scale industries that have a limited budget. 
Pros
Collaborating on a project is made easy
Gantt chart allows for effective planning and visualization 
Unlimited resource space
Keep order of your projects
User-friendly 
Best app for beginners 
Enables quick tracking of project progress percentage 
Cons
Some tools are confusing 
Lacks certain features that are present on other software programs 
Additional charges for extra features
Lacks a flow chart mode  
Airtable
Airtable is a cloud-based task management technique aimed at small and midsize businesses, as well as divisions inside bigger organizations. The primary objective of this system is data arrangement and cooperation. The information is categorized in a spreadsheet format by the program. Users can be tied to their firms, and inventory items can be connected to their suppliers, for example. 
The application works on a variety of platforms. Customers can access information in a spreadsheet format on desktops and laptops, while information can be displayed as clickable cards on smartphones. Dropbox, Box, Evernote, and Google Drive are among the services that Airtable supports. Customers may trace who is changing things in files and when in this software's databases. A chat function is also incorporated, allowing users to communicate with one another while working at their desks.
There are four different sorts of Airtable plans: free, pro, plus, and enterprise. For nonprofit and educational institutions, the firm offers discounts on certain plans. The next level of access is the Plus account. It charges $12 per month or $120 per year for each individual. You can get as many datasets and collaborators as you like, and each database can hold up to 5,000 entries. The Pro account costs $24 per month or $240 per year for each individual. 
Last but not least is the Enterprise account, for which you must interact with the company for a price quote. This category of service merely extends the Pro account's limitations and provides management features.
Pros
The interface is simple and easy to use
Highly adaptable and flexible
Excellent assistance with collaboration
It is compatible with several different services
Cons
Formatting limitations with advanced features
Difficult to operate customization tools
Cannot access the desktop website via mobile
Brightpod
Synage's Brightpod is a cloud-based project management tool for companies of all sizes. It's generally employed by marketing companies or marketing departments of companies across a wide range of sectors. Projects are referred to as "pods" in Brightpod, and people can add processes to them, which are comprised of various tasks, objectives, and milestones.
A priority level can also be set to requests. Progression bars, green thumbnail shapes to identify the project lead, and topic color-coding choices are all visual cues. An SEO checklist, a digital marketing process, a workflow for establishing a WordPress website, and more are among the pre-built advertising workflows.
Clients can select from a variety of views, such as the "flow" view, which allows them to drag and rearrange assignments as they are performed. Brightpod has three retail tiers for monthly subscriptions. Extra storage, additional members, tasks, and time monitoring and tracking functions are all available as expansions. The Professional membership charges $25.00 per month, the Plus membership is $49.00 per month, and finally, the Power retails for $99.00 per month. 
Pros
Well-organized display
Quick and efficient 
Color-coded 
Easy and friendly to use
Easy collaboration compared to other platforms
Efficient customer support
Cons
Not enough space for recurring tasks 
No integration with CRM or billing software
Lack an accompanying app
Lacks a built-in timer feature
Notion is a virtual workspace that streamlines and manages notes, projects, plans, documents, calendars, and more for small to large enterprises. Career tracking, designer layouts, database administration, documenting, and data export are all important aspects.
This is a web-based or on-premise technology that offers enterprises a product roadmap, project schedules, and repository structures, allowing them to streamline project operations from start to finish. It offers iOS and Android mobile apps that allow users to access and manage jobs that have been finished, are in progress, or have not yet begun, even from remote places. This platform is best suited for fully remote companies.
The software has an application programming interface (API) that allows companies to combine the platform with a variety of third-party interfaces, including Google Sheets, Twitter, Figma, and others. Monthly fee cost is provided, and support is obtainable via email, call, and manuals.
Personal (free), Personal Pro ($5.00 per month), Team ($10.00 per person per month), and Enterprise ($25.00 per person per month) are the four service tiers offered by Notion. If you pay for a year plan in advance, you get a little discount on all four of these options.
Pros
Evernote Importer is a fantastic utility. 
Encourages collaboration 
Templates have a lot of support.
Flexible
GTD system is efficient
Shortcuts for easy navigation
Cons
The structure is disorganized 
There isn't any OCR, email forwarding, PDF annotation, sketching, scanning, or audio recording available. 
Clipper for the web that isn't very good. 
For a world top plan, it's quite pricey.
Doesn't synchronize with other apps
No offline work is available 
Difficult to use
Outline
If you're addicted to writing down notes, you can discover that these apps are typically far more straightforward than their desktop counterparts. That isn't due to the capacities of iPhones or iPads – then again, these devices are capable of running other strong software – so what should you do if you need a more sophisticated note-taking app? Gorillized intends to use Outline to fill this void.
When you open a notepad, you should notice that Outline is organized into three levels: Notebooks, Sections, and Pages. If this seems recognizable, it's because the layout is virtually identical to that of Microsoft OneNote.
That isn't to claim that Outline is a carbon copy of OneNote, but it is based entirely on the same ideas and has a similar unique appearance. It goes a step beyond simply resembling OneNote. Outline can even access, read, and write to OneNote documents on OneDrive and SharePoint.
Of course, you can accomplish all of this for free using the Microsoft Outlook software. So, why do you have to pay £8.99 for Outline? Simply said, it's a lot more capable tool.
Pros 
Outlining is easy to organize 
Unlimited resource space
Keep order of your projects
User-friendly 
Best app for beginners 
Good export and sync options
Cons
Lacks a delete all checked items button
Not a stable app
Small font on app
LiveAgent 
LiveAgent is a web live chat software for small and midsize e-commerce firms. Conference call, ticket administration, online self-service websites, and update and licensing management are all available as in-suite or independent apps on the system.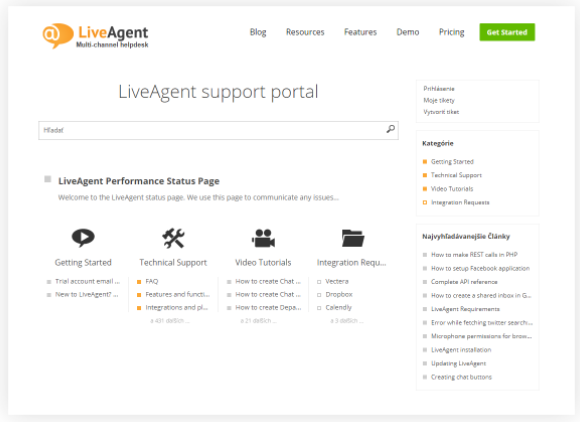 In collaboration with a range of third-party program firms, LiveAgent provides a selection of larger customer relationship management (CRM) tools, such as sales and distribution department automation. It's a flexible solution that can expand with small businesses as their client base and internet platforms expand.
This platform is available as cloud-based applications as well as on-premise solutions. The on-premise solutions use a costing approach in advance based only on the number of agents, while the cloud alternative is billed per customer by a sum of agents. You can enjoy LiveAgent from $15.00 a month for the ticket, $29.00 for Ticket+Chat, and $39.00 for an All-inclusive premium.
Pros 
Custom forms 
Livechat support
Organized messages 
Simple to use
Easily to integrate
Integration works fast
You can always book a Zoom call and notifications should be shown to you
Social features 
Cons
Lacks Instagram, Whatsapp, and LinkedIn integration
Merging tickets can be tricky
Lacks the ability to tag agents in private notes
Too many buttons and features on one screen 
Not intuitive editing tickets 
All these are beneficial for your business, but I hope this list has helped you find the best Highspot alternative to invest in.