If you're here, you might be a bit familiar with JetBrains YouTrack and its functions. This online project management tool offers many features and is highly customizable. It even serves as a superb knowledge base software, thanks to its built-in feature.
Moreover, JetBrains's "classic" customized view is exceptional for software developers and teams. Still, it isn't the only option they have. 
If you came here looking for JetBrains alternatives, you're in the right place. This article lists some options that can be helpful for software developers and Agile teams, among others. 
What is JetBrains YouTrack?
JetBrains is a web-based project management platform and issue tracker. It's significantly helpful for software developers and Agile teams. Nonetheless, anyone can customize it to support their operational strategy. 
You can use this platform to manage issues, whether they're bugs, tasks, or defects, from conception to completion. It helps you organize efforts and set up projects to track them on your terms. Other things JetBrains YouTrack lets you do with ease are:
Tweak ready-to-use workflows to shape the logic of your business or create your own.
Set up a time tracker to monitor and report time spent on various activities and projects.
Find issues quickly with search queries.
Configure an Agile board where you can plan multiple project developments.
Create reports that summarize essential bits of information.
Monitor all of your projects with various configurable dashboards.
Overall, you can adapt this tool to your business projects and processes and deliver exceptional results. The best part is that it's significantly accessible. If you have a small team of fewer than 10 people, you can get it for free. Otherwise, you can pay as low as $1.98 per user/month. 
JetBrains alternatives for your knowledge base
YouTrack isn't the only project management platform or knowledge base software you can use. There are many useful competing options. Here, you can look at some JetBrains alternatives in-depth, including their relevant features, strengths, and pricing.
Klutch is a knowledge base software that has penetrated the market recently with such powerful tools and user-friendly interfaces. It allows you to create and organize company information in one portal, wherein team members can collaborate together and acquire relevant information faster. Using Klutch helps boost productivity, accountability, sales processes, reports, information security, and more.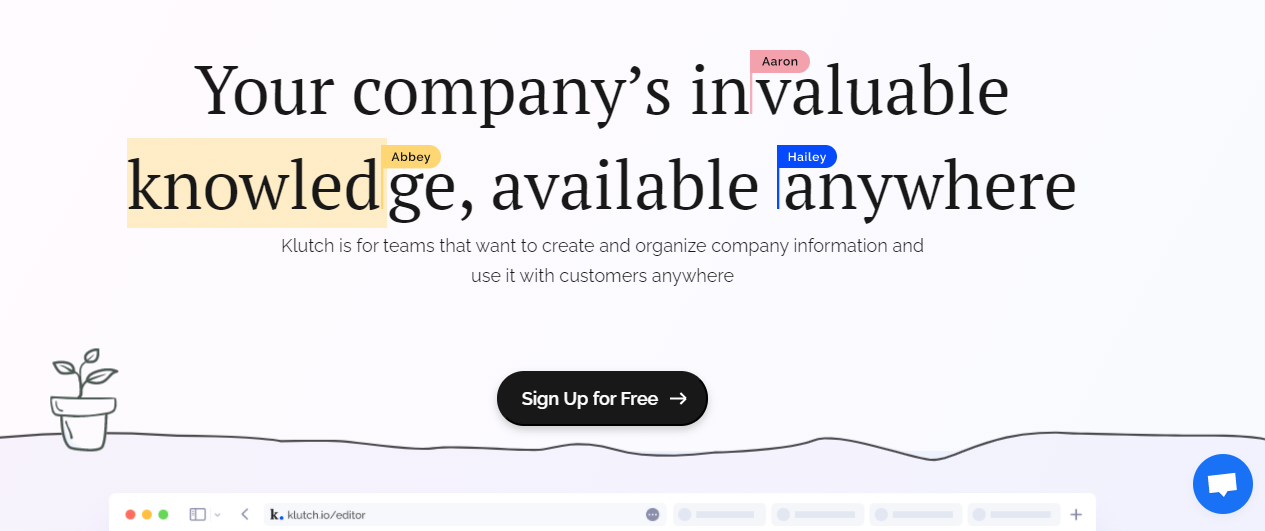 There are many things you can do with Klutch, including creating your own pages and canned responses. Klutch has also prepared ready-made templates to aid you in documenting important company and team information.
Klutch Pages
You can store long-form documents that contain even the most confidential information of the company such as contracts, agreements, income, reports, and more. Furthermore, you can create here employee information, brand guidelines, etc.
Klutch Responses
Create your own canned response database so you won't need to undergo repetitive tasks. You can just copy-paste the responses whenever you encounter a similar concern, especially if you're working for a customer support field. This helps you boost your response rate and get positive feedback from your clients and stakeholders.
Features
Real-time collaboration
Template library
Flexible permissions
Sensible organizations
Mobile-responsive
Remote access and support
Easy access to information: categories, tags, permissions, and more
Pros
Easy onboarding
Well-written templates
Drive productivity and teamwork
Can draft a large number of canned responses
Very affordable
Cons
Klutch, since it's new, has a lot more to improve, but overall, it offers the most relevant tools you need to successfully establish your knowledge base for your company.
Pricing
You can use Klutch and get access to its robust features and interface starting at $5 a month. See pricing page here.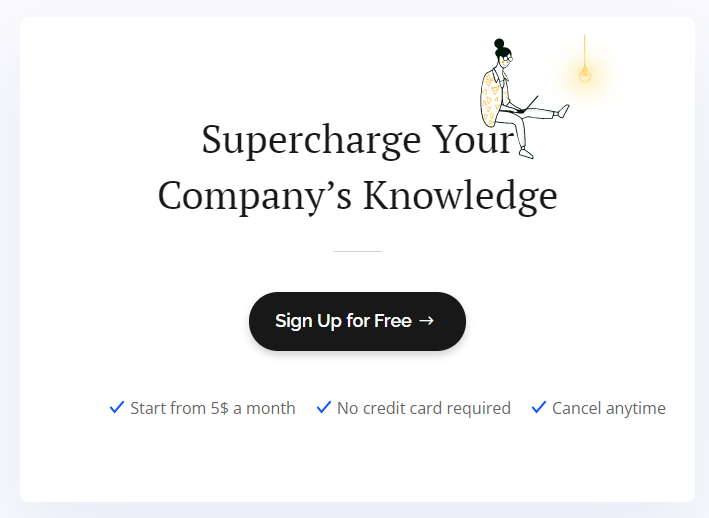 Sign up with Klutch today!
Confluence
Confluence is a web-based knowledge base software and online collaboration tool. It lets you create and manage work in one place and collaborate with your team to complete it.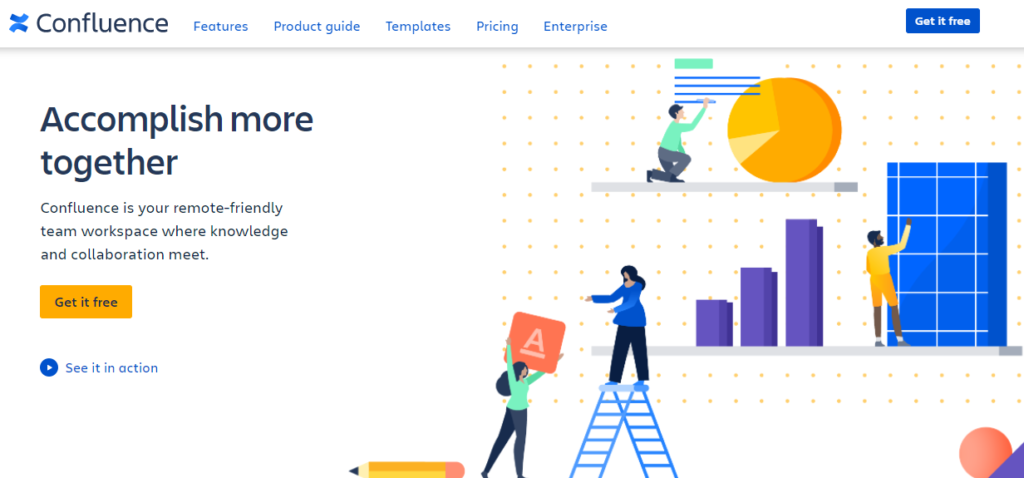 Its two main features are Pages and Spaces. Pages give you a place to create, edit, and discuss work with your team. Meanwhile, Spaces let you organize, structure, and share work. It also gives visibility and access to knowledge and information required to complete tasks efficiently.
This tool is great for teams of any type and size. For example, it's just as valuable for businesses leading high stake projects as it is for those primarily looking to foster team culture and engagement.

Pros
Excellent central information resource
Great integration tools
Straightforward user interface
Cons
Confluence locks some basic functionality behind expensive add-ons
Building Pages can be a bit complicated without basic HTML knowledge
Pricing 
Confluence has three plans available:
Free for small teams with up to 10 users
Standard – $5 per user/month
Premium – $10 per user/month
Companies with more than 100 users can receive discounts.
Lessonly
Lessonly, known to some by its former name, Obie, is a web-based learning system and knowledge base software. It lets you create, share, and monitor training resources from a single interface.
Although its target audience is primarily sales teams, customer service teams, and human resources, it's also significantly helpful for Agile teams. 
Lessonly's system is compatible with tablets and mobile devices, so it's accessible on the go. Furthermore, you can customize it to match the look of your business by incorporating its logo, colors, and even a personalized URL. 
With this tool, you can create unlimited courses and resources for your team. You can also integrate it with several online collaboration tools, making work more manageable.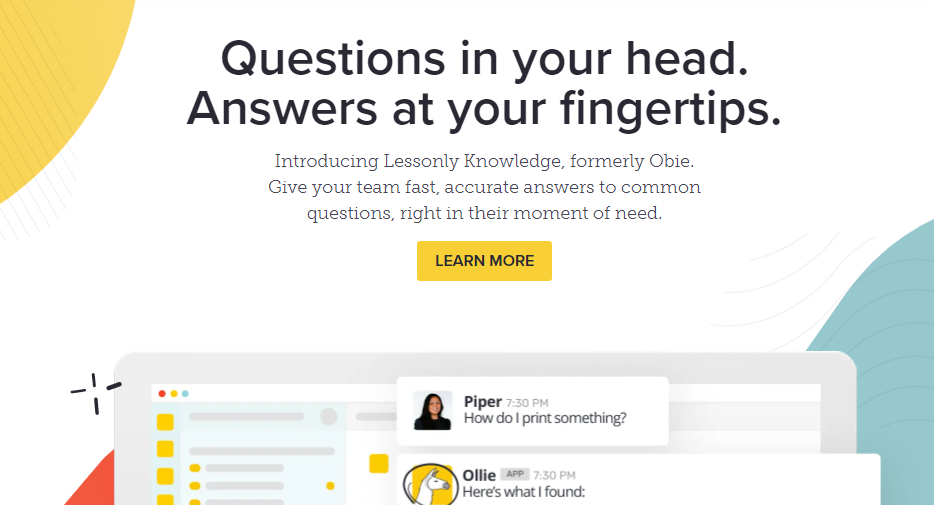 Pros
Clean, user-friendly interface
It lets you create training resources with ease
It makes it easy to spread essential knowledge
Cons
Sometimes it's hard to find past training resources
Navigating within a lesson can be unintuitive at times
Pricing
Lessonly has a couple of pricing plans for teams and flexible options for enterprises. However, it doesn't provide specific information as the costs vary depending on the size of your company.
Tettra
Tettra is a knowledge base software that lets you store your team's accumulated knowledge. It allows you to document resources, processes, and guidelines that help you complete jobs and tasks daily.
With this online collaboration tool, everyone can contribute and record essential knowledge for a growing team. After all, keeping the flow of information is harder for large companies. 
Tettra has a simple editor. You can use images, tables, and videos in it, along with some page formatting. Furthermore, you can categorize them.
It can suggest new pages to your existing content and has excellent resources for knowledge management. 
Pros
Easy to use and set up
The free version has several integration options
Cons
It lacks some functionality compared to other alternatives
Picking up where you left off when recording may be a bit hard
Pricing
Tettra has three plans available:
Starting plan for small teams – $5 per user/month
Scaling plan for growing companies – $8 per user/month
Custom pricing for enterprises
GitBook
GitBook is a documentation platform targeted to software developers that lets you record everything from knowledge bases to APIs.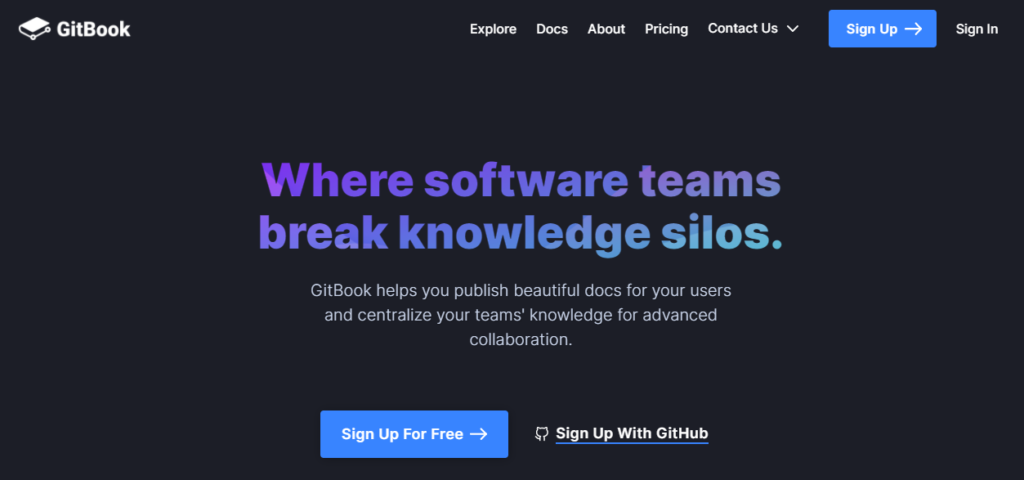 It's a simple yet powerful tool to share knowledge and help teams work more efficiently. Moreover, every update it drops aims to improve its interface to make it more user-friendly. 
GitBook lets you collaborate asynchronously with ease. It also allows your team to comment and review drafts quickly before publishing them. Moreover, its editor provides remarkable documentation capabilities with its rich content and text features.
Pros
Exceptional user interface
Provides custom domains
Syncs with GitHub
Cons
It can be hard to organize numerous pages
Long pages in the editor occasionally look confusing
Pricing
This open-source online collaborative documentation tool offers four plans:
Free for open-source projects. It has basic functionality
Team – $6.40 per user/month starting at five users
Business – $12 per user/month starting at 20 users
Enterprise plan with custom pricing starting at $400
Brightpod
Brightpod is an online project management and time tracking platform catered to creative and digital marketing teams.

It has many features, including a Kanban, recurring tasks, time tracking and estimates, activity log, messages, milestones, calendar, workflow, and more.
This web-based tool offers personalized support and excellent integration capabilities.
Pros
Its layout is simple and eye-catching
Assigning tasks is easy
Great search functionality
Cons
Its support team leaves something to desire
Pricing
Brightpod has four plans at a flat monthly price, each offering better features than the other:
Professional – $29 per month
Studio – $59 per month
Agency – $99 per month
Agency Plus – $199 per month
Kanbanize
Kanbanize is a task list software specializing in Agile project management. It lets users track and visualize projects while optimizing workflow.
Portfolio and project managers transitioning into an Agile team make the best use of this tool. It lets users bring transparency into an organization and helps managers improve collaboration among teams. Kanbanize facilitates status reporting and has an integrated knowledge base.
Pros
Its customer support team is knowledgeable and responsive
Software is easy to use, adapt, and implement
Cons
The learning curve may appear intimidating
Pricing
Kanbanize has two plans, a customizable standard one and one for enterprises. The standard's price significantly varies as it offers discounts as the user count increases. Nonetheless, it starts at $149 per month with 15 members.
Usersnap
Usersnap is an excellent customer feedback tool for software as a service (SaaS) companies. Bug tracking and reporting are significantly easy with it. You don't need to switch to another application or fill out a form.
This software also streamlines tasks and suggestions. Overall, it's ideal for customer success teams, web project developers, and product managers.
Pros
Easy to use, feature-rich editor
Attentive customer support
Swift issue solving
Cons
The dashboard feels crowded due to the sheer number of features
Pricing
Usersnap has five pricing plans:
Basic – $9 per month
Startup – $69 per month
Company – $129 per month
Premium – $249 per month
Enterprise – $949 per month
LiquidPlanner
LiquidPlanner is a project management tool that enables high-productivity teams to manage, track, and schedule work. It does these things with the help of its unique Planning Intelligence feature. Any company can use it – small businesses or enterprises.
This characteristic works in real-time. Its predictive engine runs many simulations, allowing it to adapt to changes immediately. It also enables you to reveal problems earlier while automatically tracking and prioritizing work. 
Pros
User-friendly interface
Real-life project management approach
Easy to use and has many possibilities
Cons
Analytics aren't particularly intuitive
The number of features might be overwhelming for some people
Pricing
LiquidPlanner has four plans available:
Free – Up to 10 users
Essentials – $15 per user/month
Professional – $25 per user/month
Ultimate – $35 per user/month
Prices are per month, but LiquidPlanner bills annually.
Mavenlink
Mavenlink is a purpose-built technology that offers clarity, confidence, and control. It has many valuable features, including robust project and resource management, intelligent integration, and actionable insights.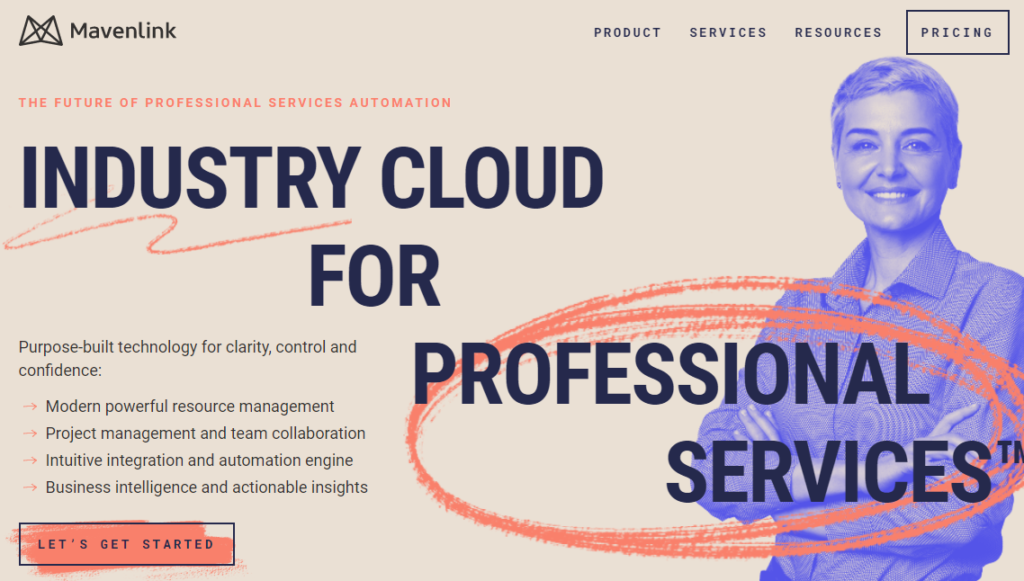 If you're looking to make the most out of your business' resources across projects, this comprehensive project management tool is for you. Many agencies and service teams use it, and it's no wonder. The only feature it lacks is the ability to create a knowledge base.
Pros
Clean, straightforward interface
It makes it significantly easy to track hours between various projects
Cons
Managing resources can be confusing
Mobile app feels clunky
Pricing
Mavenlink offers customized pricing plans based on your organization, so it doesn't provide specific details.
ClickUp
ClickUp is a cloud-based project management and collaboration tool suitable for all businesses, regardless of size. It offers numerous features, such as to-do lists, knowledge bases, forms, time and goal tracking, resource management, and a chat.
It's an excellent tool for small teams because its free plan is significantly robust, offering unlimited projects and users. Moreover, ClickUp lets you import details from other apps in minutes, streamlining the process.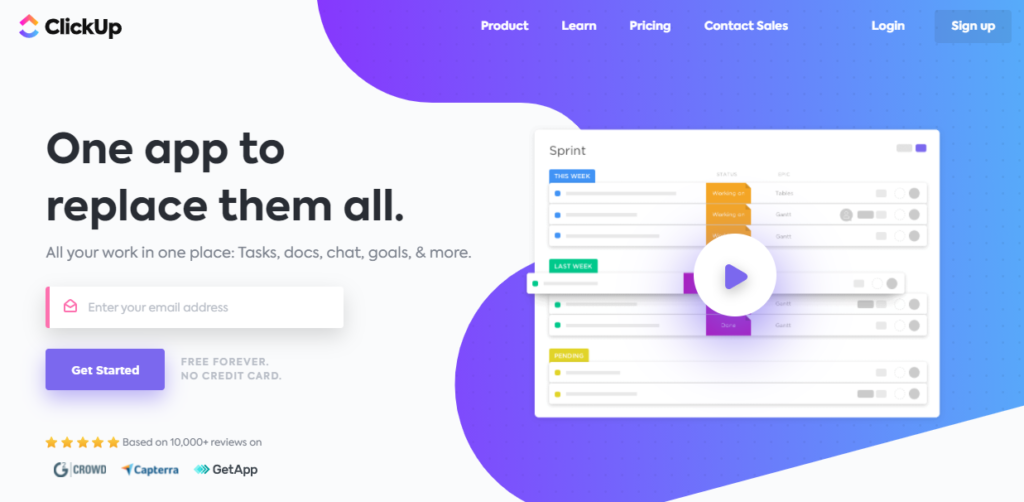 Pros
It makes it easy to manage all aspects of a project in a single place
You can find everything in a neatly organized dashboard
Simple design and user interface
Great for small teams
Cons
Some features aren't too handy, such as Goals
The vocabulary may cause problems for some at first
Pricing
ClickUp has four pricing plans:
Free – Any number of members and projects with limited storage
Unlimited – $9 per user/month
Business – $19 per user/month
Enterprise plan with custom pricing
The Bottom Line
All listed project management, online collaboration tools, and knowledge base software have merit, but some perform certain functions better than others. 
Moreover, most of them are costly, even more so if your company or team is large. That's why it's good to have an idea of how you want to tackle your projects before you search around for JetBrains alternatives.