When a sales team is trying to succeed, they should have a suitable knowledge base behind them to help. This will ensure that they can create the right approach, responses, tactics, and plans that will help them get the business to where it needs to be. The last thing anyone wants is a sales team that is lost. 
Right now, there are a lot of things that you might want to think about when it comes to selling, like outsourcing sales functions. It has become a real trend for teams to automate their selling, so team members can have time to complete other tasks that will benefit the business. Another thing that people should consider is collaboration. 
Collaborating is a great way for teams to help each other, but some people may not know where to begin.
Luckily, Klutch is here to help those sales teams who want to improve everything they do in one database of knowledge.
How Sales Teams Can Benefit from Klutch
Klutch is a knowledge management tool to help your team organize their intelligence and experience.
This is through using the many intuitive features that will help them innovate, enhance, and create valuable resources that are accessible to the whole team.
Luckily, there are many benefits to Klutch below, so you have a better understanding of what to expect. 
1. Getting the Correct Answers Faster with Accessible Canned Responses
A canned response is a pre-determined response that members of your team can write for common questions. This is a great way to help potential customers find the answer to their questions without them needing to wait for someone to reply. Also, these responses can be found in a FAQ section, but they can be found in a chat box as well.
Many businesses tend to get the same questions all the time, which can become repetitive to answer, but it just means that those canned responses will handle that for you. Your response can be about shipping costs, refunds, pricing, company policies, and work schedules. Every response will have the correct information your team has provided so the asker can get their answer. 
When you create a canned response, you want to ensure that you are straightforward. You don't want any fluffiness to your words because the customer will just want the information. Also, your answer should never be filled with words that will make the reader feel inferior. If you try to use complex words, then this will give off the wrong impression. 
Klutch allows sales teams to create canned responses for common questions that they are asked and divide them into categories. Many people will find this helpful because it gives the team confidence in what to say and improve productivity. Also, it helps streamline the sales process in many cases. 
People can check out many examples of good canned responses, so every sales team will know what to look for when creating their own. 
Klutch's canned responses are accessible both on desktop and mobile. For desktop users, you can install Klutch extension on Chrome and Microsoft Edge for faster data acquisition while using sales and other messaging apps.
2. Ensure Company Pages and Client Information Are Up to Date
When everything about a business can be accessed in one area, it makes it easier for people to keep updated. The problem with having things spread between a team is that people will need to wait for others to get something done or to have the information passed on. There is always a lot of back and forth, but it doesn't need to be that way. 
Businesses that use a knowledge base will have all their company pages and client information in one spot, so everyone can quickly update and upload it. This will take less time, and fewer people will need to be involved. Also, if there needs to be collaboration, then that is possible with a knowledge base system like Klutch. 
Every company should constantly have updated information online because clients will want to read that information if you allow them access. There is no point in having outdated pages since it won't be helpful for customers to read. 
3. Collaborate with Other Sales Teams in Real-Time
Collaboration is one of the best ways for teams to work together. Some companies have multiple sales teams that work in the same building or across regions. Either way, they should all be connected for many different reasons. 
If a member of one sales team has learned some valuable information that the others would appreciate, then this should be communicated to the entire team. However, sending a company-wide email will take up too much time. That is why having one place where all employees can access the information is an excellent way for everyone to speak to each other. 
Also, you must remember that the sales and marketing teams might need to be in communication. The marketing team will always do a great job at creating advertisements to help generate sales, but the sales team will know whether it is working.
They can update all of their plans and brand strategy with Klutch, so everyone is in the know about how the business is growing. 
This information will be helpful for both teams since they can implement different strategies or enhance current ones. A centralized system is the only way for this to happen.
Lastly, it will encourage groups to communicate with each other more frequently, even without the need for long video conferences or face-to-face meetings.
Constant communication will make a massive difference in your sales team. 
4. Having a FAQs Section for Newly Employed Sales Members
Every new sales employee has questions that need to be answered, but sometimes, there isn't always someone around to do that. Luckily, technology is an excellent way for teams to help new sales employees because they can have all the information they need to be laid out in front of them.
Since there is a lot of information to take onboard, having it written down is an excellent way for people to learn it. When it is put in a centralized system like Klutch, new employees will have the chance to read everything on their terms. Also, they can look back on it.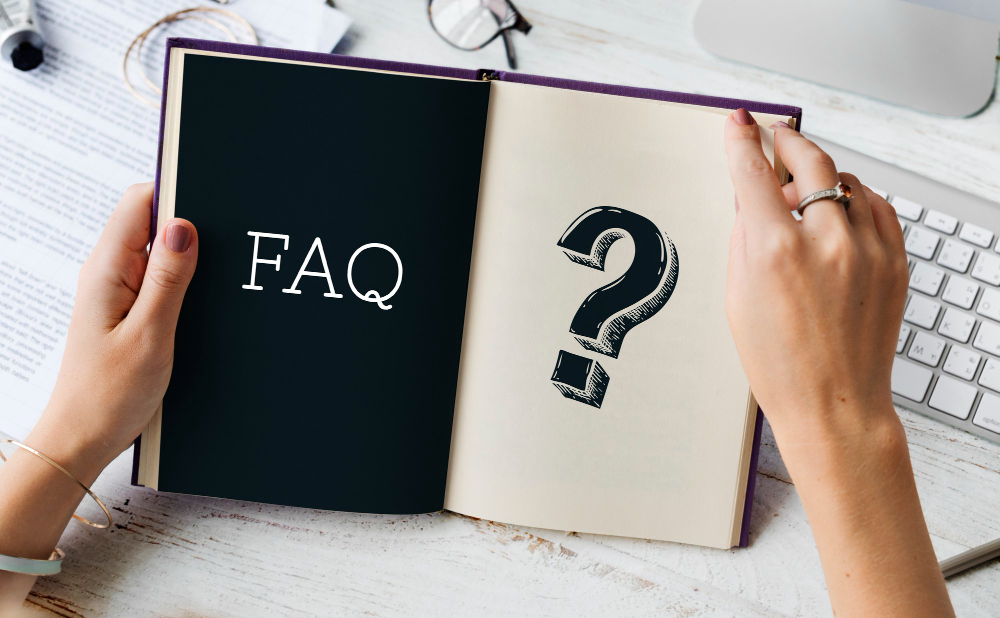 Also, this is a way for team members to collaborate to create this document for new sales employees. Not every sales employee goes through the same thing when they join a team, which is why everyone needs to have input. People can go in and write out questions and answers they had when they first started, making it a place where new employees will gain a plethora of information. 
Lastly, you can ensure that new employees feel like they can post up their questions. Understandably, they might think of something that no one else has, which is why they should be able to post their question that someone can respond to. This will help them feel a part of the team in a big way. 
That is why Klutch continues to help people fit into their new teams. 
5. Having a Dedicated Page for Helpful Sales Scenarios to Aid Members When They Experience the Same Situation
Imagine you've just had to go through an unpleasant scenario and wish you knew what to do about it.
However, no matter how much training you receive from a company, there are always things that no one is prepared for. That is why having a place for scenarios to be posted is an excellent way for sales employees to learn what to do. 
Sale is a challenging job, so every person should have the proper knowledge, tools, and experience to succeed. However, the longer you're in sales, the more stories you have to share.
When you have a team member that has seen many different scenarios, they should be able to spread their knowledge and wisdom to other staff.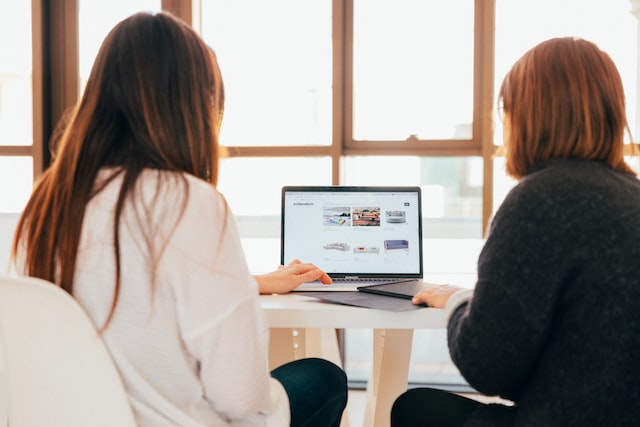 That doesn't mean the company must let them send weekly emails.
Instead, they can post their experiences, how they handled it, and what they would do differently now on a form for everyone to read. This is the ideal way to show other team members that they are not alone in certain things. There are also other knowledge-sharing methods they can implement.
Also, it gives other members of the team a space to share their stories so that everyone can learn from each other. Klutch is the right program to help team members learn from each other every time. 
Wrap Up
When a sales team wants a better relationship, they should consider implementing Klutch knowledge base. It is an excellent way for every team to collaborate.
Also, people can learn from each other, which is ideal for every team. There is a lot of knowledge among staff, which is why every business should utilize it. 
Get Started with Klutch
Klutch will help teams collaborate by creating a space where everyone can gather information, share stories, and understand where their teammate is coming from.
Also, it will help you build a confident customer base and brand. This is because canned responses in the same voice throughout show that the business is working as a complete unit. 
Overall, Klutch is an excellent program that the company should consider using because it is here to help sales teams work together.
When a team is connected and strong, they have a higher chance of getting the results that every business wants.