Every company has a communal intelligence of data, information, processes, resources, and more than forms its knowledge base.
Depending on how that knowledge is treated, a knowledge base can serve as the greatest company strength or biggest weakness.
Through this, it takes a deep knowledge management scheme to ensure that the knowledge base will turn into the company's greatest strength.
A well-written, accessible, and maintained knowledge base should be the foundation of any clientele service team when it comes to self-service strategies.
A knowledge base is often a published collection of documents that commonly includes troubleshooting instructions, how-to guides, video demonstrations, and answers to frequently asked questions.
Its main purpose is to make it easy to search for solutions to your problems without asking for help from others. 
The knowledge base is usually referred to as the data stored in the system. It can also be associated with the software utilized to author and present that data. This is also the end product of collecting and handling all data in a helpful form, which is called knowledge management.
You would apply knowledge management procedures to gather data and use software to produce, handle, and deliver that data to your readers. Knowledge bases can be achieved at internal and external audiences and serve multiple purposes.
However, with the advent of computers, more and more companies started going through digital transformation. This is an excellent way to improve their offered products or services and decrease costs.
Studies have shown adoption of digital transformation, as 89% of companies have adopted an online-first e-commerce strategy.
Experts claim that digital transformation is the ultimate key to business success. This can be attained via business-wide alignment, adoption of the leading-edge technologies, and design thinking.
Through this, companies can leverage their schemes from a traditional knowledge base.
Internal Knowledge Base Explained
Internal knowledge base refers to your organization's digital library of processes and systems. It's a place to organize, store, as well as mete information. It is designed for internal usage, opposite clients' external experience knowledge base.
With this, one can easily store handbooks, guidelines, and policies, and share details and actual results cross-departmentally. It means that whether businesses are sharing a long or short document, there is something that works like Wikipedia for that specific business.
This knowledge base serves as an internal guide center where your employees easily and quickly can access reliable information.
Internal Knowledge Base: What are its Benefits?
An internal knowledge base has multiple benefits for your company. Here are some of the top reasons why you shouldn't miss to ignore this:
1. Efficiently Disperse Details
Distribution of emails to all of your staff is not an effective way of information dissemination. An internal knowledge base is your best option if you opt to share information such as holiday schedules, employee benefits, or even frequently asked questions or FAQs.
2. Save Your Employees Time
In case your employees are looking for detailed information, they don't need to wait for any emails coming from an authorized person. They also don't need to spend hours trying to gather information.
Your employees can easily search your internal knowledge base to get the information they need. This scheme helps in boosting your employees' productivity.
3. Team Collaboration
Communication across all units and what they are up to can be extremely tricky. But, using an internal knowledge base means teams can actually access findings and share any of their experiments within the company. 
4. Centralized Information
An internal knowledge base is a single place to look for anything one might need. With a single, accessible source of information, your company can easily streamline, grow and scale.
5. Helps with Onboarding
This internal knowledge base significantly assists onboard new staff in reviewing policies and documentation.
As a clientele service team, it's possible to store clientele FAQs as well as troubleshooting references using the internal knowledge base.
Through this, your support personnel can do bookmarking and start referencing all that even all through their calls.
What are the Common Problems with Traditional Bases?
Using a traditional knowledge base has started to become obsolete. In fact, some companies claimed that there are common problems with traditional bases.
Are you familiar with these problems? If not, here they are:
Most of the updates are manual and are prone to mistakes
No real-time updates
When a user finds the correct page, they find it difficult to find the specific piece of knowledge they need. This scheme taught them to ignore the wiki and ask the SME directly.
Difficult to access
Having these multiple common problems with traditional bases, more and more people depend on the knowledge management system. 
What are the Benefits of Having an Online Knowledge Base?
As your company grows, your employees need a space to link with each other and with details that allow them to perform their tasks productively. Information that is completely available helps your team make more informed decisions.
The typical examples are that customer support can fix quickly, advertising can create more reliable content, insights teams can distribute their research more efficiently, and sales can close deals quickly and easily.
The key to producing the knowledge that spreads across your business utterly available to your staff is to put in an online knowledge base. 
Real-time updates
Accountability
Fast access to information
Better documentation
Prevents loss of knowledge
Equips employees to work anywhere
Increases engagement
More seamless communication among employees
Knowledge bases are now within reach
With these multiple benefits, you are probably enticed to create an online knowledge base for your company.
How Do You Make a Useful Knowledge Base?
As you have noticed, a knowledge base is not something you can do with just a single click of your fingers. Technically, you could upload some pieces of information into your database, and you're done.
But, this scheme is not ideal if you opt to improve your customer support abilities and collaboration. 
If your goal is to create a robust and reliable online knowledge base that gives value to your target audience, there are several things you need to consider, and here they are:
1. Be Intentional
Make sure to have a clearly defined resolution for your specific online knowledge base. Say, for instance, you can use the knowledge base to focus on giving transparency to your team and audience.
Within this knowledge base, your prospects and customers can learn more about your service. 
2. Get Organized
While creating a knowledge base full of data is crucial, it will be for naught if the information is not organized in a very logical way.
Logical means organizing your knowledge base in a way that makes sense to others who will be utilizing it.
In short, what would be considered a "logical" company for your online knowledge base will greatly depend on your exact use cases.
3. Develop Content Collaboratively
The need for cross-team collaboration is huge. Now, creating your knowledge base should involve input from team members from several units or departments.
Say, for instance, your sales team will recognize what type of information your target customers need to know before they take some actions.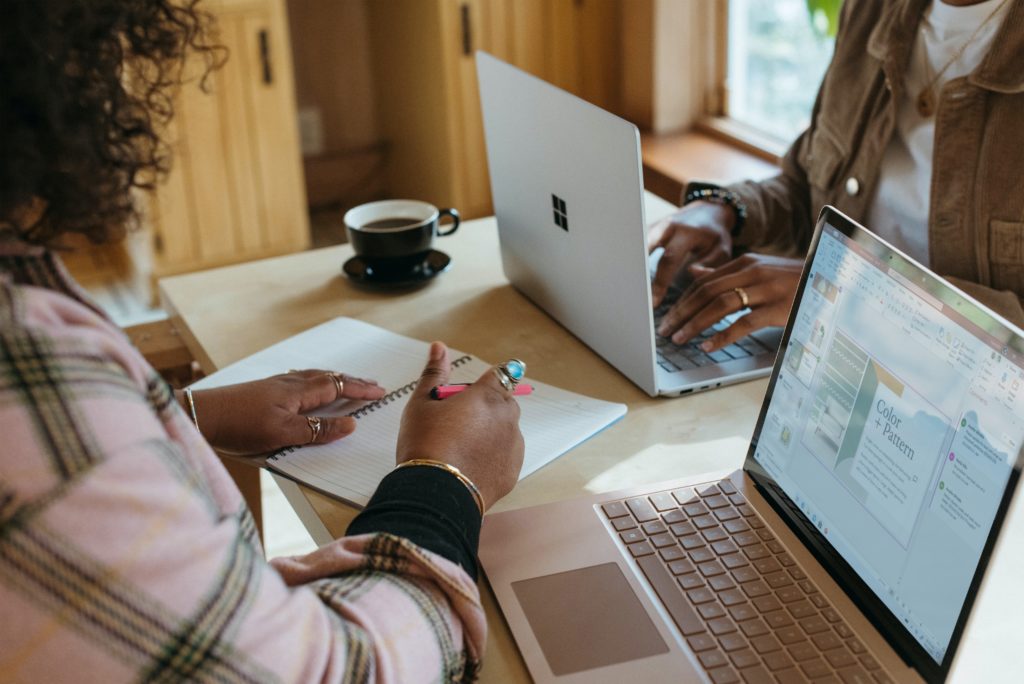 With this, your team can concentrate on writing knowledge base articles that may answer relevant questions for your target clientele.
4. Give a Branded Fuel
Just like other companies, you also want to have your knowledge base to be enough for your company brand to be on top of the market. 
5. Be User-Friendly
When customers navigate to your knowledge base, their main reason is that they have a question that needs an urgent answer. It means that chances are people who visit your online knowledge base will feel frustrated or not.
Another best way to make a helpful knowledge base is to repeat, repeat, and repeat. You should never consider your online knowledge base as "complete."
For beginners, you need to continue producing and editing certain documents as your business evolves over time.
Say, for instance, after introducing your latest product. Creating content for your knowledge base about the basic use and troubleshooting of your product is a must. 
In addition, if your company updates its rules and policies, it is also a must to reflect these changes in your online knowledge base.
As advised, you may also add or edit the knowledge base, especially if you have some changes within your company.
Project Management Tools for Your Business
Uniting and preparing your team to work is crucial to achieving your projects' success.
But, with no project management tools, you have a huge chance of doubling your efforts. This is the reason why more and more business owners prefer to use a knowledge management system. 
When it comes to team productivity schemes, there are two groups of tools that you can use –personal productivity and collaboration or work management tools.
These tools are intended for managing work more effectively and efficiently.
Project management tools, however, may vary depending on the teams. Most computer programs you use for planning, executing, and managing projects in one unified digital location.
As a guide, you can use project management software through:
Project planning
Capacity planning and resource allocation
Project scheduling
Monitoring and budgeting project costs
Project portfolio management
Workflow management
Business process management
Quality management
Producing and publishing project reports
Analyzing trends and forecasting
Storing and sharing documentation and project documents
Tracking the real-time spent on project tasks
As business owners and project managers, you can use these tools. Just make sure that you are familiar with the right project management software you are using.
Who Should Use Project Management Tools?
Whether you are a business owner, knowledge manager, or anyone, you can benefit from project management tools.
In fact, even if you don't run any formal projects, this knowledge management system can be of great help. 
Some companies that don't handle formal projects use software to plan, track, organize, monitor, and execute their work. This system comes in various forms, similar to projects.
For instance, some of your project plans may be simple processes, while others require various teams to complete them.
To give you some hints, here are the type of tools that can help in managing your tasks and team productivity. 
Real-Time Instant Messaging

This tool allows you to talk or video chat remotely in real time. If you are using this tool, you can hear and see your colleagues while having a meeting. The common examples of this tool are Google Hangouts, Facebook Messenger, and Skype. 


Knowledge Base

This tool lets you document procedures and records best practices or expertise to share with your team. 


Personal Productivity

This tool can help in killing alerts and notifications. This also forces you to concentrate on one browser tab at a single time. It also drowns out the office noises around you. 


File-Sharing Tool

To work collaboratively, it is always best to share files in a fast and easy way. This tool allows you to save, sync, and share files with your team. Common examples of these are Dropbox, Google Drive, and OneDrive.
As you have noticed, handling a project without project management software is possible. But, it will boost the risk of inefficiencies and errors in the process.
With the right knowledge management system, you are certain that you will manage your project in the comfort of visibility and collaboration.
Conclusion
As the digital world keeps rising, it is always best to level up your company's operations and strategies.
Using project management tools and an online knowledge management system is a big step for your business's success.
Though there are several project management software available in the market, you don't have to worry about how to choose from them.
With proper and comprehensive research, you will get what you want for your business.
Want to create your digital knowledge base? Try Klutch! You can access your team's wiki anytime, anywhere, even on mobile. You can also create company pages, canned responses, and documents and access them using Chrome or Edge extensions. Sign up here.