When internal knowledge base software systems first appeared on the internet, we had no idea of the significant role they would play, in the way companies did their project management.
Even though a lot of people immediately realized their great potential, it took a global pandemic for the rest of the world to sit up and take notice.
Covid-19 forced people to start looking for new ways to maintain productivity while being stuck at home for months on end.
Suddenly, online collaboration tools and knowledge base software, such as Nuclino and Klutch, became invaluable to companies around the world – for the first time, employees and team members could now easily share business information on digital libraries, a sort of team wiki, if you will, that could be accessed from anywhere in the world.
Even now, as the effects of the coronavirus pandemic begin to ebb, Nuclino alternatives for knowledge base systems are being introduced daily.
The possibilities of what they can do to improve project management seem endless. When it comes to individuals who wish to make use of these great tools, it can be very difficult to know which app is best for them.
If you are one of those individuals who find themselves faced with a long list of knowledge base app options to choose from but are not sure how to make the right choice, then you have come to the right place.
This review will look at seven Nuclino alternatives that you can opt for.
What is Nuclino?
Nuclino is one of the most well-known knowledge base systems on the market used by over 12,000 teams across the globe.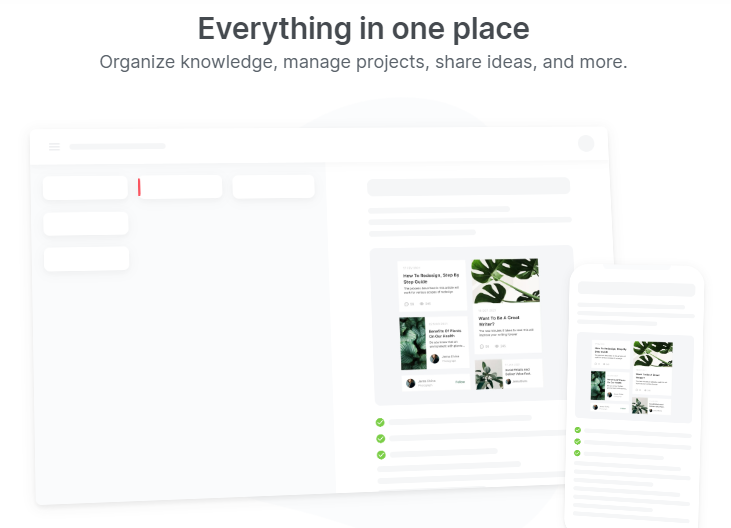 It is a cloud-based team collaboration tool that allows team members to share information in real-time, from different locations. It is quite easy to use and includes great features like visual editors and third-party integration software.
As good as Nuclino is, there is always room for improvement, and a lot of developers around the world are trying just that.
Plenty of great Nuclino alternatives are available online, and we shall look at seven options that we think you should seriously consider.
Nuclino Knowledge Base Alternatives
We might as well start with our favorite on this list, so first up, is Klutch, a knowledge base software system that is more than just an ordinary planning tool.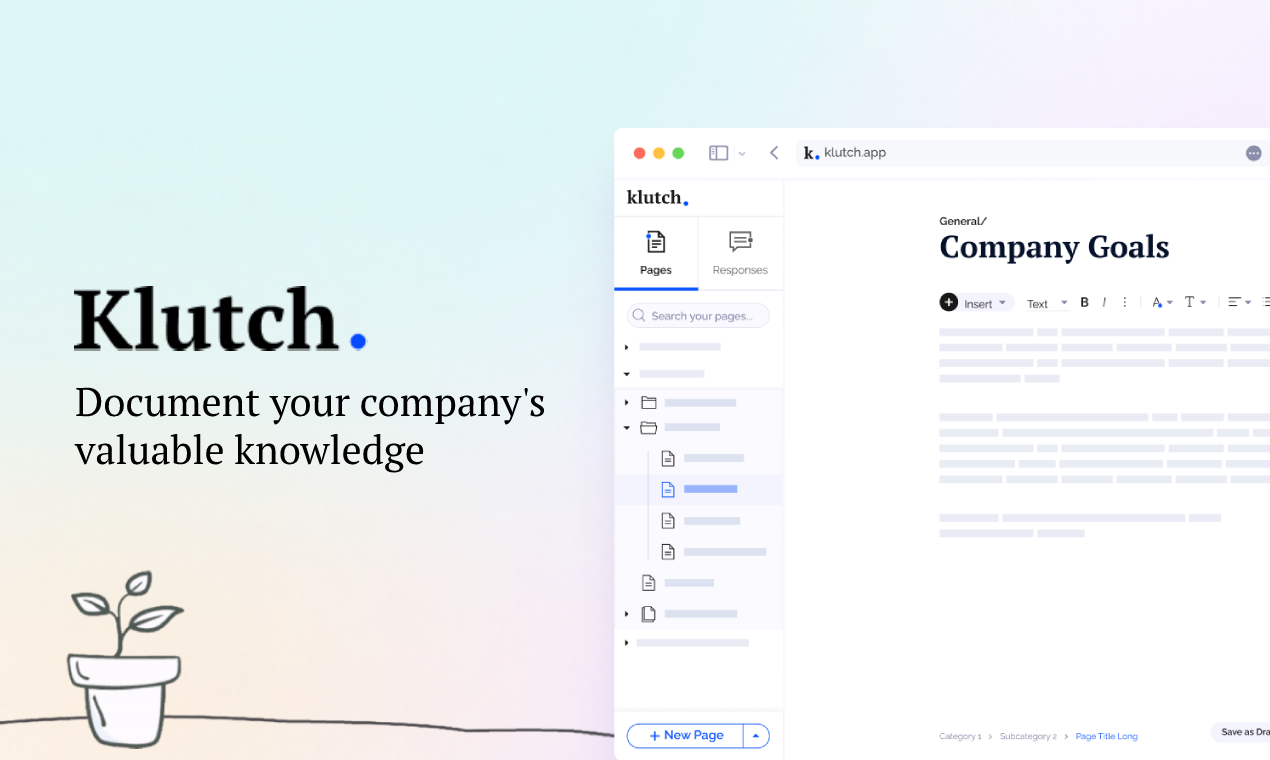 When used to its full potential, Klutch will significantly cut down on the time usually wasted by employees, by going back and forth trying to organize even the simplest of things.
Klutch is an easy-to-use app that allows you to keep your entire team on the same page while at the same time documenting your company's valuable information.
You can save a lot of time searching and replying to repeated questions because all canned responses are kept right there at your fingertips.
With a great mobile version also available, Klutch truly embodies all the aspects of what a great knowledge base app is all about.
Working from far away and remote locations? Not a problem, because Klutch has great remote access support that ensures that no matter where you are, you can always remain up to date with the rest of the team. 
Klutch has a host of features that are designed to cater to all business types, whether it is based on eCommerce, technology, education and training, FMCG, and many more.
With the real-time collaboration features, Klutch can benefit them all.
Pros
Very affordable

Well-designed templates for easy use

Quick and responsive real-time collaboration

Great mobile version

Privacy settings
Chrome and Microsoft Edge extensions
Cons
Relatively new on the market
Pricing: From $5 per month (see complete pricing here)
Best for: All companies
Want to learn more about Klutch? Read Why Klutch is the Best Knowledge Management Software for Startups
2. Seismic
This digital sales software aids in the organization of revenues, and content marketing information.  Seismic is the preferred system in controlled business settings that operate on stringent rules, with little or no need for on-the-spot modifications.
The specially designed solutions are well suited for financial services, medical services, and IT companies. LiveDocs, an application that allows real-time sharing and editing of company documents, is the most popular feature on Seismic. 
As good as the app is, some consumers have made complaints regarding the constraints imposed by the software that limits what you can do on the platform. 
Pros
Wide range of interfaces to choose from

Updating the app is quick and easy

Mobile-friendly software system
Cons
Set up is a bit complicated for those not highly experienced in software installation

The layout of files needs to improve 
Pricing: $32 per month
Best for: Fully remote companies
3. Document360
The foundation of Document360 is built on the need to improve self-service among customers and team members.
In terms of functionality, the most prominent offering from Document360 is the Markdown text editor tool that allows users to edit a text document remotely, changing such features as format, headings, lists, images, and emphasis.
Using the Category Manager tool, you can rearrange the knowledge base content on your platform into a total of six subcategories according to importance. The security is also top-notch, due to the advanced encryption protocols.
Pros
Top tier editing software

One of the best file management systems

Quick and efficient reports and analysis
Cons
Poor formatting and spacing

Difficult setup process
Pricing: $99 per month
Best for: Fully remote companies
4. Proofhub
Proofhub is a knowledge base app that strives for simplicity above all else, while still delivering great features that make it one of the most sought after software systems in its category.
It has a lot of storage space available for team members, even at the cheapest options. 
If you are not really sure whether this is the right app for their business, Proofhub offers new users the chance to try out their free version. While it is limited in functionality, the free version allows you to get a feel of how the app works.
Pros
The best balance of features and simplicity in this category

Visual tools make discussions much easier
Cons
Could use some budgeting tools on the platform

The loading speed is very slow
Pricing: $99 per month
Best for: Fully remote companies
5. Outline
Teams with a lot of writing to do, especially in the form of short notes, should consider this great option for their document management. All writing done on Outline is usually more straightforward than that done on ordinary desktop apps. 
The Outline notepad is organized into three categories for your convenience, namely, Pages, Notebooks, and Sections. This is a similar layout to Microsoft Note, which gives a seamless transition between the two software systems.
The reason for choosing Outline, a paid app, over the free Microsoft option is because Outline is more capable and a lot more efficient.
Pros
Very easy to organize, even for novice users

An unlimited amount of resource space

Great User-friendly interface
Cons
The stability of the app leaves a lot to be desired

The font size is too small
Pricing: $8.99 per month
Best for: Small businesses with a limited budget
6. Tettra
With Tettra as your go-to knowledge base app, you can say goodbye to having valuable company information scattered all over the place, with the risk of losing some of it for good.
If there is one thing Tettra is good at, it is organizing office documents. 
Tettra also allows you to have each aspect of your knowledge base content assigned to a particular individual, who is well versed in dealing with the problems therein. You can go a step further by referencing Google Documents on the platform, thereby eliminating the need to waste time recreating content.
Pros 
Free trial version

Easy setup process

User-friendly software system
Cons
Too similar to ordinary Google docs

Limited functionality when in live mode
Pricing: $6 per month
Best for: Small businesses with a limited budget
7. Lessonly (now part of Seismic)
This option has proved to be an excellent tool for growing teams that need an efficient way to find documents, lessons, information, answers, and wikis. It uses an automated robot, called Ollie, to run its internal search engine, and provide quick responses.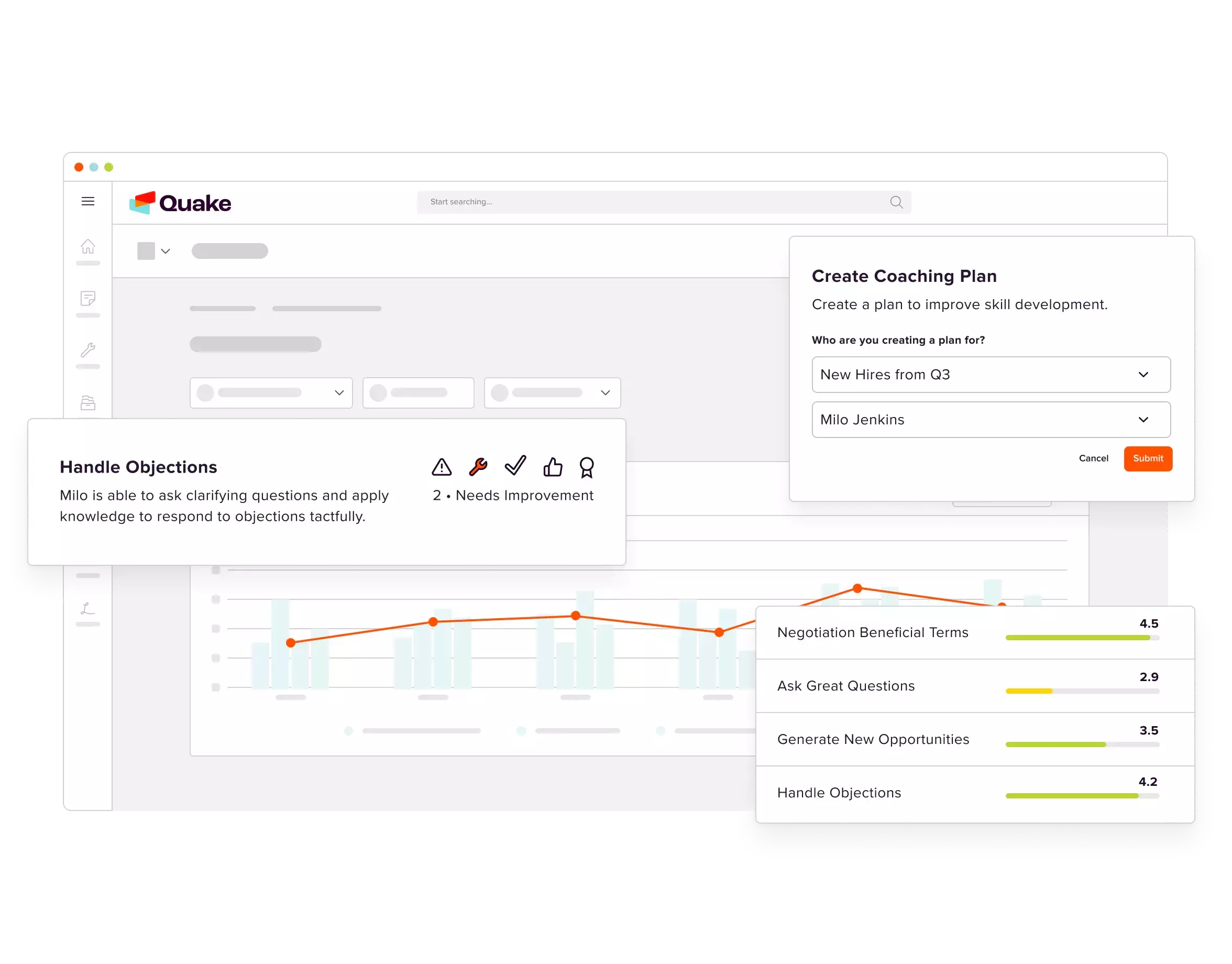 Any issues that have been encountered on the platform before are quickly recognized and automatically resolved, which reduces repeating the same questions multiple times.
Users can link Lessonly to their desk apps, which enhances the efficiency of self-service.
Pros
The easy and free setup process

Great for internal training

Good mobile integration
Cons
Can be difficult to manage

Limited customization options
Pricing: As per specific user requirements
Best for: Fully remote companies
Final Word
The modern way of doing business demands that a company be as mobile as possible. It is no longer viable to expect that all work should be done on the same premises, and as such, knowledge base apps, such as Klutch, are more important than ever before.
Of all the apps reviewed in knowledge base articles, Klutch regularly comes out on top thanks to its user-friendly software, and a long list of great features. Try Klutch for free!
Businesses wanting to improve the way they do business should seriously consider investing in this versatile office collaboration tool.
Want to know more about knowledge management?
Here are helpful resources for you: