Security is now more than ever a priority for companies. Security challenges are no longer limited to physical brick-and-mortar workplace security.
The Covid-19 pandemic revolutionized the workplace that we knew entirely. Remote work became the only option to keep businesses open and functioning for a time, but now it is a choice and often the preferred choice. 
With the gradual dissipation of the virus, work conditions have not returned to what they were before the pandemic.
Thanks to cloud-based management and data storage and the development of hybrid workplaces, remote work is here to stay because they offer increased flexibility, better life quality, improved employee health, and often improved productivity.  
Because hybrid and remote work situations have increased, so have security challenges. Here are some of the top security challenges and technologies to aid HR managers in addressing those challenges and bettering the employee experience.
The Challenges of the Hybrid Workplace and Remote Work
Approximately 50% of the workforce is still thought to be working remotely to some degree. Many employers and employees prefer remote or hybrid work options for the flexibility they afford.
The hybrid workplace phenomenon brought several advantages in services and employee productivity, but security challenges have also increased markedly.
Despite increased flexibility, numerous businesses are blindsided by cyberattacks, including ransomware, computer viruses, and phishing.  HR departments manage employees in multiple locations and even various time zones while cyber threats abound. Working far from the traditional business headquarters, especially for HR team members, means keeping employee records and sensitive data secure from a distance.
Even though the pandemic and its effects appear to be decreasing, along with hygienic and health concerns, a complete return to pre-pandemic brick-and-mortar locations is not in the cards.  
With the redesigning of the workforce through digitalization, job roles will be modified, as will the work environment. Employees may be geographically and time-zone dispersed. HR will be called upon to ensure interconnectivity and employee engagement regardless of physical location.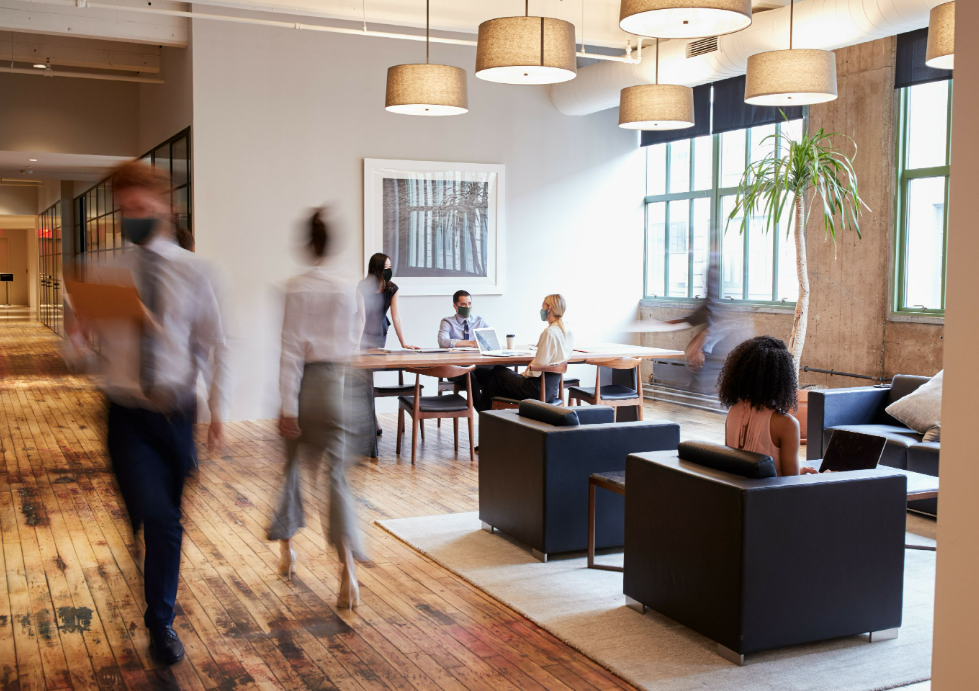 Cybersecurity Challenges
Cybersecurity is possibly the most significant security challenge for businesses today, thanks to the transformation to digital work. An IBM study showed that in 2021, U.S. data breaches cost roughly $4.24 million. Remote and digital work were significant contributors to these statistics. 
Human Resource teams are key team players for employee and company data protection. Data and employee identity theft can potentially inflict substantial financial damage to employers and employees. 
With this kind of damage, recruitment and employee retention become difficult. Consequently, HR personnel must team up with IT personnel for proper employee training. 
Aside from the health challenges presented by Covid-19, among the principal security challenges faced, we find: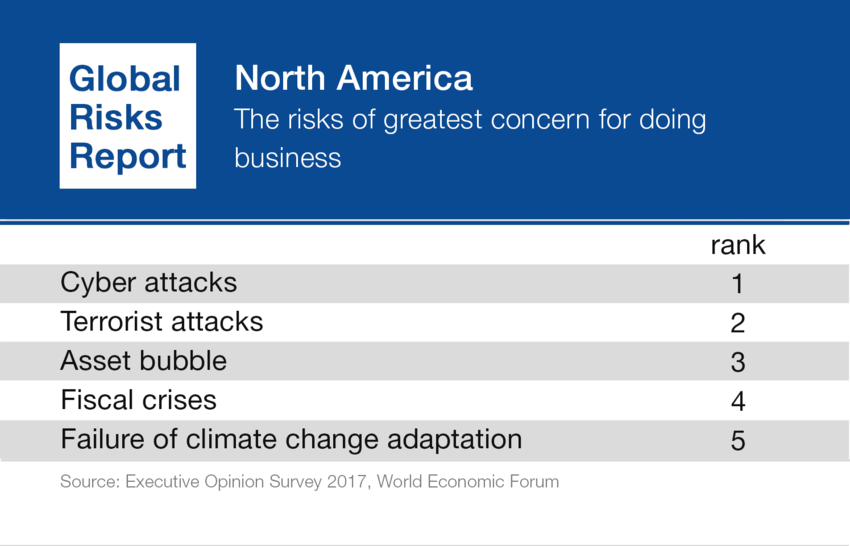 Accidental Employee Mistakes
Employees working remotely can involuntarily compromise data, not following security practices. Outdated security systems and unsecured networks expose companies to a risk of breaching.
Bad Actor Employees
Breaches can be significant when enacted by company employees.
Employee Digital Systems
Smartphones, laptops, tablets, or mobile devices are vulnerable to data breaches when using unencrypted software, unauthorized apps, or unsafe passwords.
External Attempts of Hackers
Social engineering, malicious hacking, ransomware, and phishing are a few methods cyber criminals use to access data.
HR Chatbots 
Chatbots are a popular choice for recruiting and interacting with employees. However, with server log files and web browser caches, data can be exposed with their use. Criminals are known to create fake company chatbots or hack existing ones.
With the advent of the digital age, all companies and businesses are susceptible to cyber-attacks. Humans are undoubtedly the weakest link in any security chain. 
Weak passwords, email phishing, or unverified applications place employees and businesses at risk. IT experts will select and acquire hardware and software, but the Human Resources department must ensure employees have proper training and remote work tools to reduce the risks. Cyber security is always as adequate as its weakest or most distracted employee.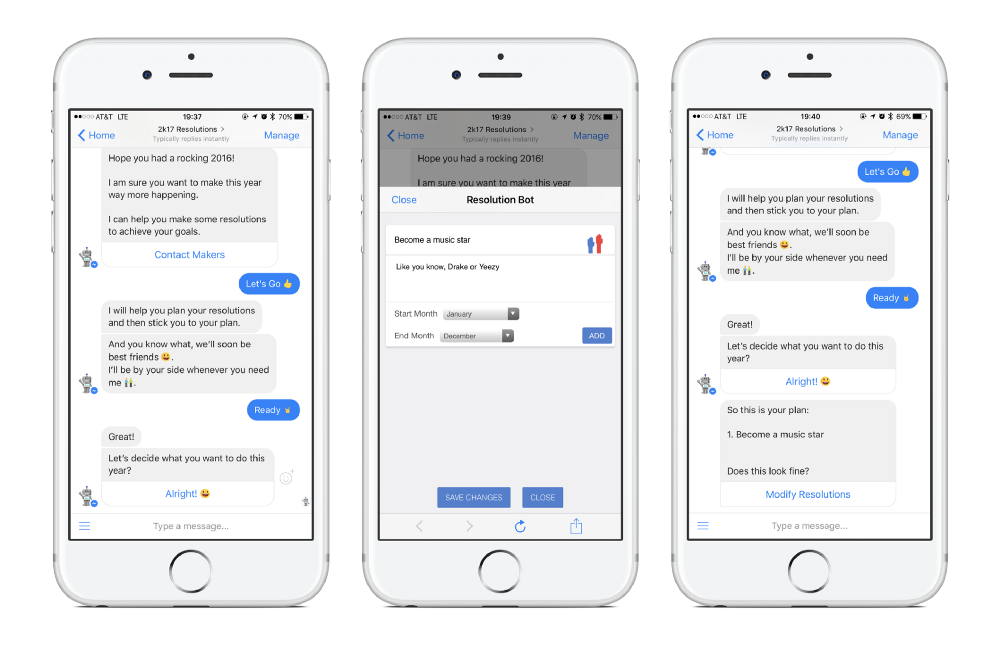 Top Security Technologies for HR Pros and Departments
Traditionally, physical security and cyber systems were managed separately. This is no longer so, thanks to technology. Still, with automated access points and biometric recognition, work environments must strive not to resemble prison with big brother monitoring watching over your shoulder.
Technologically managed physical security systems are just as much at risk for hacking as your laptop or email. Any tech system that uses an internet connection is at risk of being hacked into, including company computers, personal devices, or smart door locks.
So, what are the new security technology trends that will aid HR with employee protection and productivity?
Employee Wellness
The management of employee health and wellness is fundamental to a productive workplace. Wellness technology can be integrated onto a company platform and include digital surveys for virus screening that avoid allowing symptomatic employees to enter the workplace. Mental dissatisfaction can also be surveyed to aid mental health while on the job. Employees will appreciate the attention to their well-being.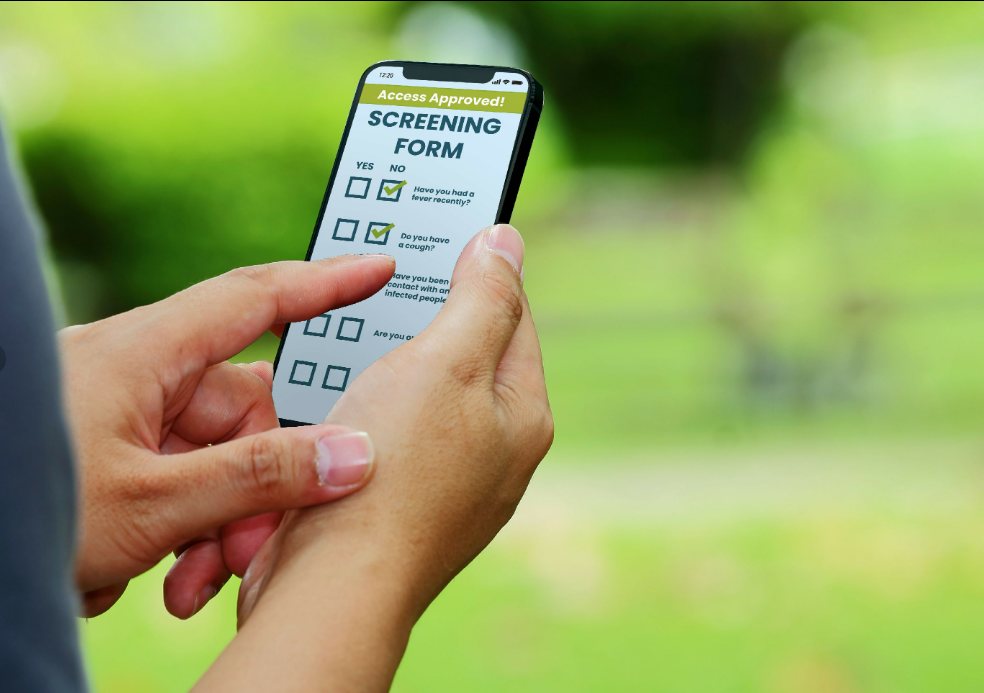 Internal Access and Resource Management
Access management with bright lock doors and video recognition can be extended to internal facility management. This can limit free access to restrooms, elevators, or meeting rooms for visitors, while employees will enjoy access to areas pertinent to their specific role. 
Access systems direct traffic flow and maintain logs of those entering or leaving. They also provide data analysis of the use of company facilities so that office space management with desks and equipment can be used effectively and avoid overcrowding or under-use. 
Integration of Artificial Intelligence into Security Systems
Artificial intelligence programs integrated into security systems recognize undesirable cyber activity rapidly and alert security risks. A.I. programs permit the analysis of threats or abnormal behavior and actions so that security personnel can quickly intervene. 
Automation can monitor and control workflows, and people flow by integrating all cloud-based systems on a single company platform. Automation technology can likewise ease work strain when performing employee candidate screening, background checks, securities policies, and access control by limiting human involvement. 
It will protect from human error, reduce the amount of employee time dedicated, free employees for other tasks, and support HR personnel in adding or removing new incoming or leaving employees from systems. 
IoT Devices 
Wireless devices enable uninterrupted two-way communication with necessary alerts and monitoring.  They also can be used to manage smart locks, smart lighting, and data access.  
Maintenance and System Updates
Maintenance and updates on cloud-based systems are automatic, providing more immediate protection from hackers and cybercriminals. Security credentials can be immediately offered or revoked to reduce vulnerabilities.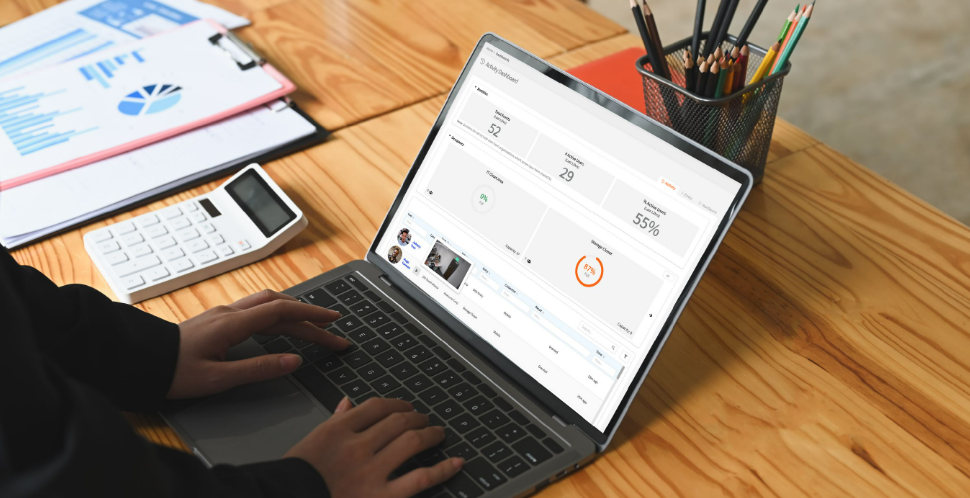 MFA or Multi-Factor Authentication
With remote and hybrid work solutions, using personal devices has increased, opening the door to more cyberattacks. Multiple-factor authentication with more than one level of authentication increases protection by requiring more than one verification method. 
Physical Access Points
Access points for entering and exiting company facilities or parking lot security gates featuring innovative lock systems can be paired with a touchless keycard, mobile device, or visual recognition to provide enhanced safety for company employees and property. The contactless feature can improve hygiene and any worries related to health issues. 
By integrating access control with HR tools, temporary access permits can be rapidly and conveniently programmed for remote workers working in the office or for clients and visitors.  It will facilitate the entry of new hires and the removal of authorization credentials for terminated or retiring employees. 
This eliminates any necessary physical registration. Through technology, credentials can be sent to mobile devices.  Security data is stored on the cloud for easy reference from one unified platform. 
Remote Management 
Remote security management using the cloud can fulfill physical security needs. Onsite physical servers are no longer required. Knowledge management is possible from anywhere with an internet connection. This permits the quickest response to any security needs, access control, and remote surveillance of credentials.
Video Security Management and Authentication
Video intercoms and hardware can facilitate candidate interviews, employee interaction, and visitor communications.
CCTV management with more innovative technologies, machine learning, and artificial intelligence provides employees with an added layer of protection. CCTV video offers frame-by-frame digital authentication preventing image manipulation.
Zero Trust Networking
Zero-trust networking accepts nothing at face value. This technology verifies any devices and users. A Zero trust network will verify every device and app connecting to the organization's network. All individual connections will be evaluated with every login. Signed firmware, encrypted data, rapid software updates, secure boot, and secure identity will all be standard operating procedures with the integration of a Zero Trust network and will protect company and employee data.
In Conclusion
HR teams must inform, train, and implement security technology procedures and company policies. Security threats can damage any kind or size of business. No company is immune from security risks.  HR will lead the way in forming and training employees to enact company security policies while monitoring their wellness and satisfaction on the job to encourage productivity.
Security strategies and protective measures will determine work processes, Human Resources teams will have a crucial role in guiding employees through advances and the application of security technologies.  HR personnel needs to be aware of the latest security technologies and applications and how employees will be affected and involved.