When you have a team to organize and a business to run, the better your structure and knowledge management is, the better. Programs such as Evernote help individuals and corporations kick things up a notch. 
Here are 5 Evernote alternatives- each with a unique service to offer- that could be the answer you or your team is looking for.
What is Evernote?
First, let's talk about Evernote. If you are a fan of notetaking, you may have heard of it. Evernote is considered one of the biggest and best personal organization tools out there. You can easily keep track of to-do lists, task progress, study notes, ideas, and goals- all in one, simple interface.
Where Evernote fails a little is the business side of things. Large-sale project management includes many ins and outs, and we feel a few essential features are missing. 
Our Favorite Evernote Alternatives
Luckily, these 5 Evernote alternatives each have great tools that lend themselves to business in different ways. Each of these knowledge bases and online collaboration tools can help reshape your organization and team management. 
Top Pick Overall: Klutch
Klutch is one of the best Evernote alternatives that's all about engagement and connection. It doesn't matter whether we are talking about socially or for business: interaction in the real world is essential.
The idea behind the creation of Klutch was to streamline the laborious job of arranging how, when, and where employees can get together for meetings, collaborative tasks, project interactions, etc. The less time spent organizing, the more time spent growing and enhancing the business. 
Key Features
Knowledge base software: A shared base of knowledge that all group members can access add to. 

Internal communication: Keep up to date with other members' pages and tasks in real-time.

Template library: Use Klutch to send canned responses and build long-form pages for clients.

Category tabs: Separate each element into organized tabs.
Pros and Cons
Pros
Affordable prices

Excellent template design

Real-time chat collaboration

Easy interface

Flexible and customizable tools
Cons
It is still reasonably new, so some elements are still developing and improving.
Pricing
It is free to sign up for Klutch initially while you figure things out. Once registered, there are various price plans. The exact tiers are not provided until you determine what elements of the app you need, but they start from as low as $5 per month.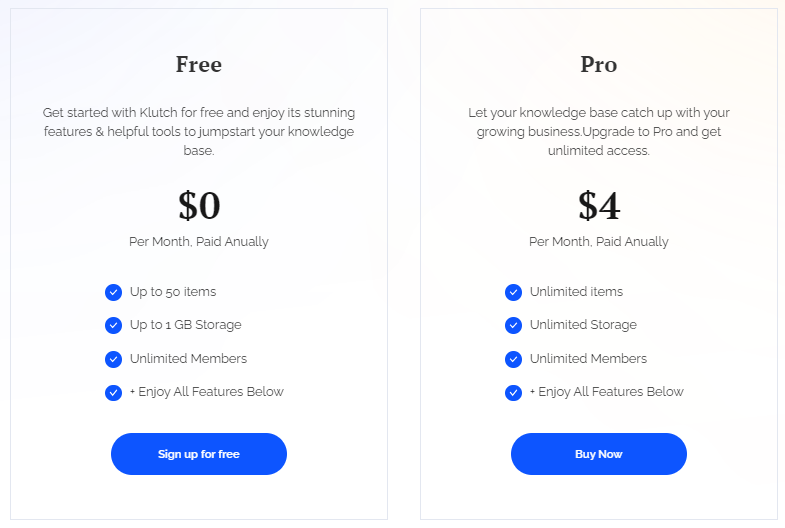 As the prices go up, more app capabilities become available. If you want to use it for scheduling a team of up to 10 people, one of the cheaper subscriptions is fine. However, it is necessary to pay more if you want to fully utilize all the business applications of the app.
Who Is It For?
Among the Evernote alternatives, Klutch is for everyone. Depending on who you are, what you do, and what your organization needs are- Klutch has a program for you. From groups of friends arranging their monthly get-togethers to corporate agencies managing sales meetings and client interactions: anyone can benefit from a subscription to Klutch. 
Top Pick for Small Businesses and Freelancers: Papermind
Our next Evernote alternative is Papermind. Papermind is a team-oriented collaboration and sharing platform that lets people create and edit work remotely. The user interface is streamlined and efficient, making it even easier to connect and collaborate with your peers and teammates from any location.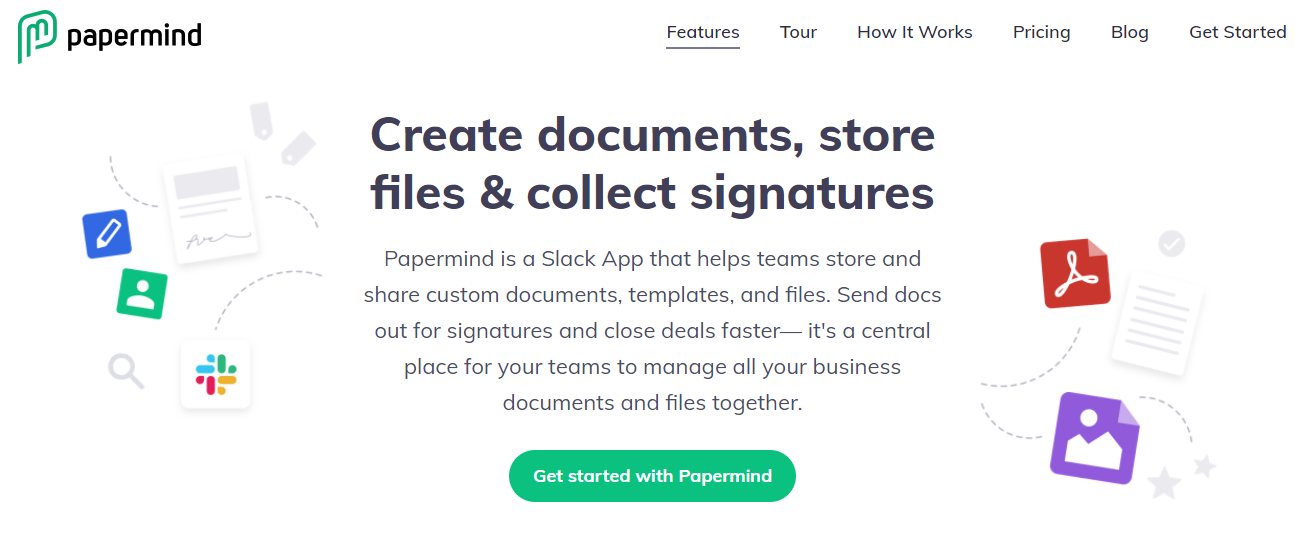 Key Features
Slack integration

Organized storage options

Inline editing

Article creation and tagging

Team communication
Pros and Cons
Pros
Free to use for one person

Excellent user interface

Streamlined internal coms 
Cons
Only integrates with Slack

Inefficient for large-scale business with intense scheduling needs
Pricing
If you want Papermind for personal use, you can access the program for free! Of course, you cannot collaborate with another user without upgrading. The tiers are then split by team size:
$19.99 for up to 10 users

$49.99 for up to 50 users

$99.99 for up to 100 users
You can also opt for the unlimited plan, which costs $2 per user per month. It is a great option if your team fluctuates or you bring in temporary freelancers from time to time.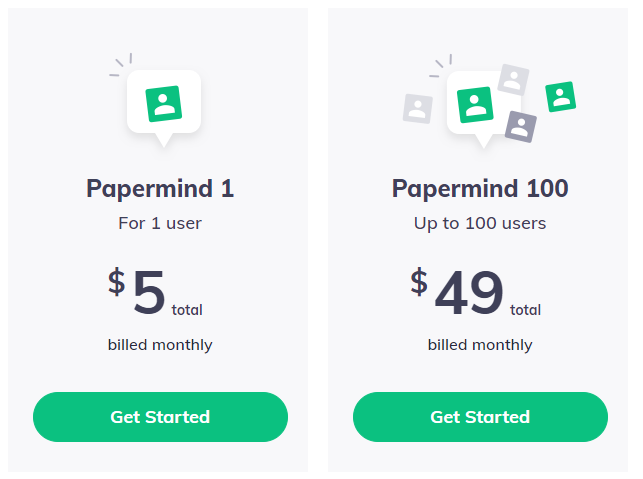 Who Is It For?
Papermind is marketed predominantly towards freelancers and small businesses. It is an excellent solution if you run an independent company, are still in the early stages of team building, or prefer to operate with a small group of people. 
Top Pick for Agencies: Lessonly (formerly Obie)
Obie is an AI-driven platform that helps companies to build an internal base of knowledge quickly. It is perfect for connecting people through one database, even if they work completely remotely. Speed up growth through intelligent info collecting and sharing and increase the overall business, employee, and client engagement. 
Key Features
Integrations with various leading platforms

Artificial Intelligence for data collection

Self-service portal

Team management

Cataloging and categorization
Pros and Cons
Pros
Includes training for new teams

Multiple integrations

Excellent collaboration tools

Highly-efficient data management
Cons
Expensive for small businesses

No mobile platform

Customer support is via email only
Pricing
Obie works with team plans starting at $59 per month. The scale of the price is in line with how many members you need included in the program. There is a short-term free trial available, and you can also use Obie for free if you are a solo user.
Who Is It For?
Obie is ideal for agencies that work with a lot of people in a lot of different places. If you have many remote workers, freelance employees, or cross-market clients- this is an excellent tool. 
Top Pick for Mid-size Businesses: Confluence
Confluence is one of the biggest names in knowledge base software for professional teams. It has massive storage potential, allowing businesses to keep all their documents, projects, and information in one secure spot. The platform also provides notetaking, project planning, and multi-media creation opportunities. 

Key Features
Task management

File tracking

Automated workflow and alerts

Multiple integrations with management tools for projects and planning

Activity feed for tracking progress and status 
Pros and Cons
Pros
Highest rated Outlook integration

Excellent feature offering

Free set up

Powerful and capable software 
Cons
Predominantly focused on IT companies

Does not rank as highly for customer support as other options

No mobile app
Pricing
If your team is made up of less than 10 people, you can use Confluence for free. Once you hit 11 members, you need to pay. There are two paid tiers:
Standard: $5 per person per month

Premium: $10 per person per month
The premium plan has more tools available and uses slightly more advanced software, but the standard plan is also extremely useful for many tasks. There is a free trial available for businesses before they decide what subscription they want to try. 

Who Is It For?
Growing businesses can benefit most from Confluence. As a company expands, its organization needs to take on a whole new form, and this app is here to manage the change. 
Top Pick for Large Teams: Bloomfire
If security, efficiency, and professionalism are central focuses for you and your business, Bloomfire could be your software. It is all about reducing wasted time and increasing customer satisfaction through intelligent data management and digital cross-communication.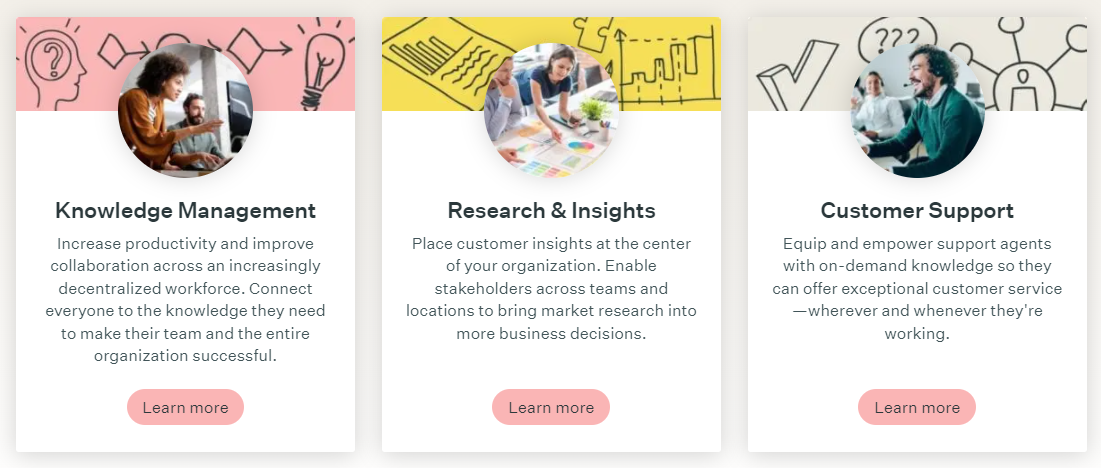 Key Features
Analytics and data tracking

Database management

User and role control

Content creation, input, and editing

Knowledge sharing
Pros and Cons
Pros
Advanced feature set

Intricate Q&A management

Easy to use

Excellent level of service
Cons
Pricing
Bloomfire has two packages: basic and enterprise. Both programs have all the essential features, although the enterprise setup has a few extras. The price for the basic package is $25 each month. There is no set price for the enterprise plan since it is calculated on a case-by-case basis.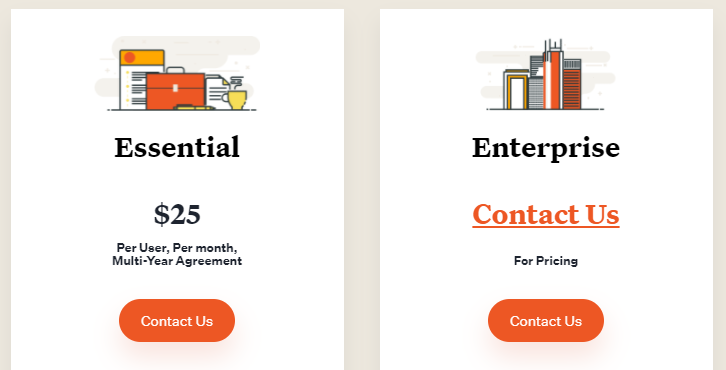 Who Is It For?
Large companies with corporate needs are best suited to Bloomfire. It offers a premium service for a cost, and it delivers on promises. To give you an idea of the level of business Bloomfire operates, its current clients include FedEx, Southwest Airlines, and Capital One. 
Summary
All of these Evernote alternatives have something to offer, and they can each help elevate the way you work within your team. Our personal favorite is Klutch because of how multi-dimensional and proactive the software is. 
Whatever your company needs from its planning and team management, a subscription to Klutch can help make it happen. Sign up for free today to see exactly how it can help you and your business!