Scenario One: Imagine you and your team are working on a significant project for your company, and no one is assigned to a specific task. Everyone is working diligently and effectively to meet the upcoming deadlines.
As the deadline approaches, the project is complete. During the presentation, your team realized they did not include the project's price, leaving you and them standing in shame and disbelief. 
Scenario Two: Your company just landed a world-renowned company as your client. You get your best marketers and planners on this project. Each one is aware of what they are doing. There is no overlapping with what needs to be done; everyone is aware of what the other person is doing. When your team presented to the company, the executives were astounded at how precise and persuasive they were. Your company landed a new client for years to come.
Scenario Two is the outcome of using Knowledge Management.
What is Knowledge Management?
Knowledge Management (KM) is a process that helps to sustain an organizations' intelligence and experience by designing, utilizing, retaining, and distributing within the organization. The overall goal for KM is to help improve performance, share perceptions, create a competitive gain, enhance innovation, and enhance the organization.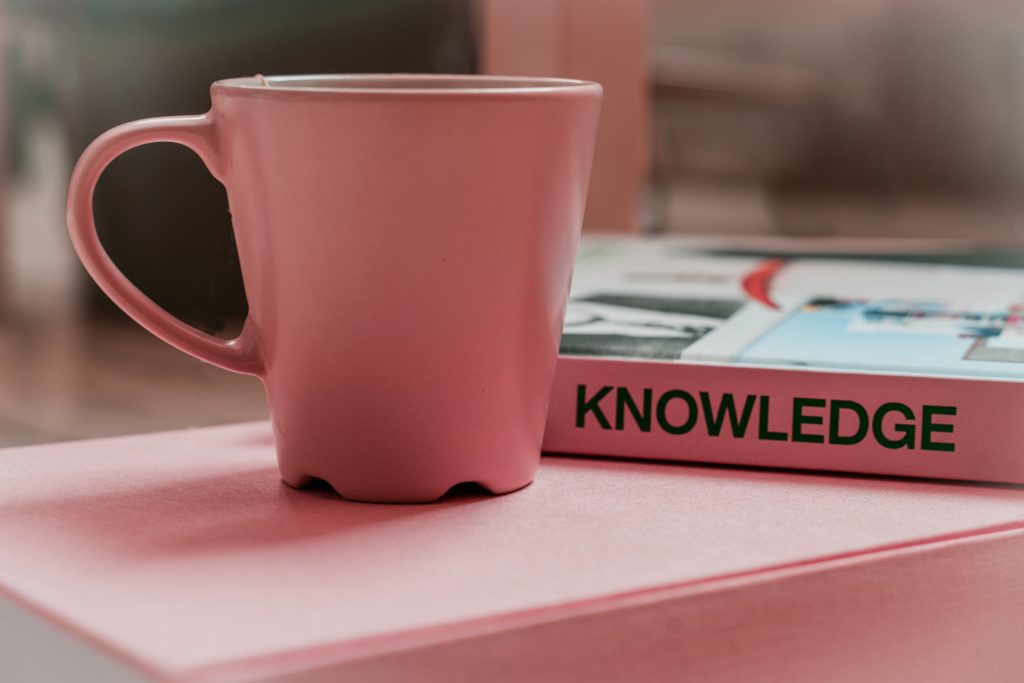 Knowledge management helps with promoting productive development and investigation, which is ideal for fostering excellent communication skills amongst sales team members. Knowledge management allows more workers to contribute by having information storage towers that store institutional knowledge.
Within a sales team, communication is an essential thing to have. With knowledge management, communication improves, and you can convey the brand, service, and importance of a product to outsiders. With the information that already exists, knowledge can help organizations safeguard intellectual investment.
Knowledge Management Software
There are many software programs for knowledge management, but only the best made top eleven. They are:
Document360 – If you do not have experience using a system for customer support, this is the perfect program. It helps you to grasp the layout language of document
Nucleo – Designed for team cooperation and internal knowledge sharing. 
HelpCrunch – Perfect for small or large companies to help scale and clean the interface.
Flowlu – It is a collaboration and project management program.
Tettra – They are created for people with knowledge management demands.
Bitrix24 – It is a collaboration system with features of knowledge management.
Zoho Desk – This program is suitable for high-volume queries for customer service.
Helprace – Focuses on the ease for your team and other users.
ProProfs – It is a help center with all-in-one solutions built in a documentation platform for internal and external usage. 
Zendesk – It is a well-known name in customer service. 
Benefits of Knowledge Management for Sales Team
To get customers to buy into a company, it is expected that sales representatives understand what they are promoting. A goal for organizations is to remove the barriers between marketers, sales, and customer service. For this to work, here are some things that need to occur.
Easy communication

This helps with feedback from both the sales and marketing teams
KM programs can be used to share ideas
Teams can communicate weekly, allowing touch-basis on projects

Everyone gets involved with the content sharing
Keep teams up to date by using a centralized system
Provide a system that helps marketers upload content that can predict an outcome before it happens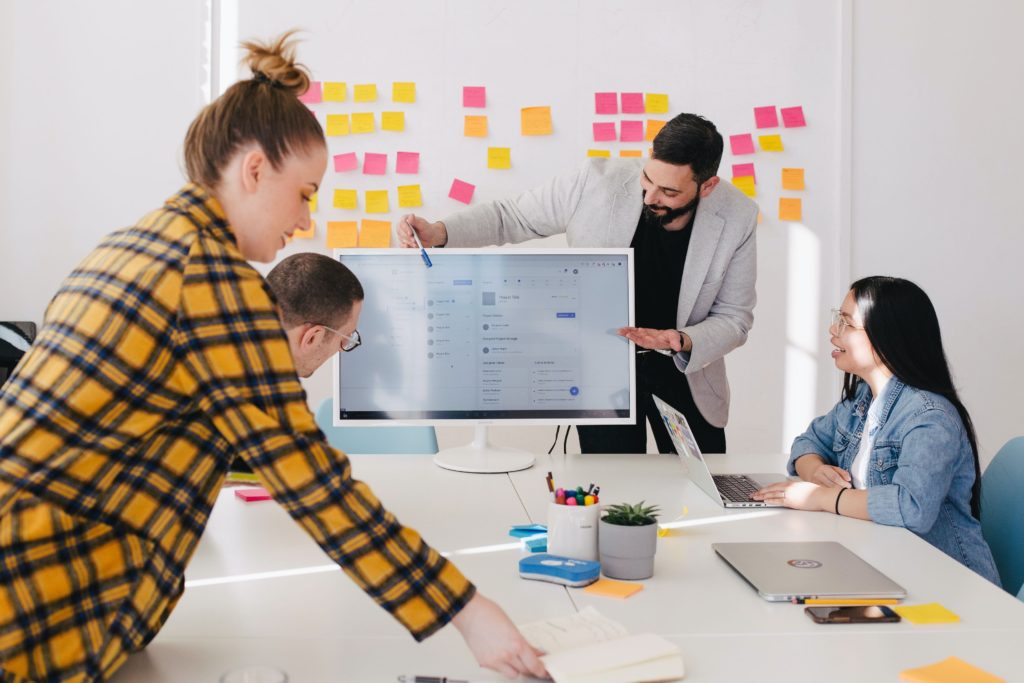 Hiring a new employee takes time and money during the training process. According to the 2018 SDR Metrics report by the Bridge Group, with an income of $56,925, it can take up to 3.2 months for a sales rep to fully understand the process. The estimated cost to train a sales rep is about $10,000 – $20,000. By using the knowledge management listed below are ways you can reduce overhead and automate some parts of the training instead of using in-person coaching.
The Analytics. Create content around the internal solution and keep track of what do not produce results
Bite-sized Lessons. Use demos, best practices, and new techniques for ongoing training
Record Experienced Reps on Video. This helps to provide best practice tips and tricks.
Companies that use KM provide new initiatives when using these software programs. 
Evidence-based knowledge management. There is a mixed reaction regarding evidence-based practices with KM. Some tendencies for KM are based on professional expertise, which excludes evidence from other sources such as research. 
International knowledge of professionals' society. International knowledge provides managers around the world to share their ideas with other companies.
Manager status with chartered knowledge. They are creating an external accreditation for knowledge managers and practitioners to establish independence.
Accredited and comprehensive education. To help educate knowledge management theory and practices, creating recurring themes and topics are needed.
Open movement and work out loud. Working out loud or WOL is a disruptive internal change that is occurring within companies. It is a way for employees to broadcast their work so others can intermingle, act, understand, and apply that knowledge to their ideas. Open movement initiates open access, educational resources, and innovation.
Knowledge management cultural awareness. To help assist with the cultural differences, relevant case studies were published to implement international cultural awareness.
Decision-making participatory improvement. Creating guidelines and frameworks to highlight the need for a better open, inclusive, and participatory process for KM is a priority for the International Knowledge Professional's Society.
Organizations can benefit from using knowledge management programs. The top six benefits are:
Less time is spent recreating existing knowledge. Being able to spend less time with emails, chats, and support tickets, it is easy to access information accurately.
Provider information sooner. Knowledge management allows you to get information quickly. On occasion, emails are sent requesting information. No longer is that the case with KM. 
Mistakes are lessened. Unfortunately, mistakes are bound to happen, but with knowledge management, fewer mistakes are made, and lessons are learned from the mistakes.
Informed decisions are made. Shared experiences and lessons learned help all in the organization reap the benefits. 
Processes are standardized. This document and sharing process prevent information from being misinterpreted.
Employees and customers receive better service. KM helps to resolve customers' and employees' requests quickly and correctly. Employees are more constructive, and customers have more confidence in the company.
Wrap Up
It is sad to say that people are poor at knowledge transferring. This accounts for 44 percent of employees working in organizations. The employees that are working spend approximately 30 percent of their time looking for information that already exists.
When you use knowledge management software programs, there are five activities organizations should do. Share what was designed, acquired, and proven to allow others to learn from the experience. Being more artistic and ingenious, innovation is necessary on the list.
Creating demand for knowledge requires the third activity reusing. Reuse what saves time, what was already studied, and what was already established. Use collaboration to get better viewpoints that benefit different from and the knowledge and expertise from others.
And lastly, learning by doing for others and from existing information. This can help, so you can improve performance, solve and avert problems and make decent choices.
In conclusion, knowledge management is valuable software that is exceptionally beneficial for organizations. Knowledge management provides each department with the necessary tools to make communication effective and straightforward, from sales to customer service.
Choosing the right software for your company depends on what you want to accomplish. If you are looking to enhance communication with your customer service team, Document360 or Zendesk would be the best software to use. Flowlu and Bitrix24 are the software programs that are perfect for collaborations.
Knowledge management software makes communication more accessible and practical. In laypeople, the term knowledge management means efficiently handling information and resources within an organization.