Knowledge sharing must be a priority for all companies, as these processes help find faster and more efficient solutions to most problems within organizations.
However, it is important to mention that people have invested thousands of dollars in creating efficient knowledge-sharing processes and tools. Nonetheless, it has been a challenging road, and not everything has happened the way they planned.
In this article, you're going to learn about two great knowledge-sharing tools, knowledge bases and enterprise wikis. Keep reading if you want to know everything about them and how they can help you improve your company.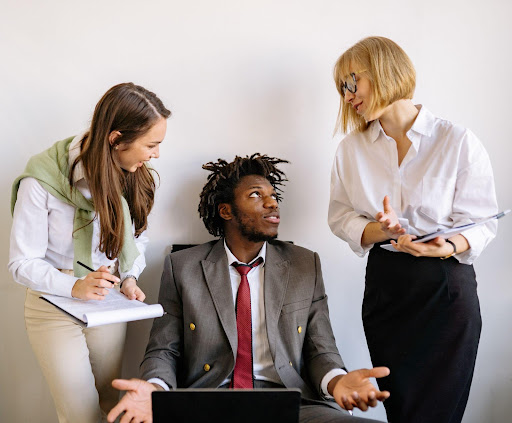 Benefits of Knowledge Management
Proper knowledge management can benefit your business in many ways, as having complete access to information allows you to create better strategies and solve problems faster. 
Having faulty knowledge-sharing processes can bring a company to the ground. There has been proof that even governmental organizations such as the FBI have suffered terrible consequences due to not having proper knowledge management with other organizations, such as the CIA.
However, there are three main perks that you should consider when choosing a knowledge management tool or strategy.
Good knowledge management is going to make the onboarding process of your new employees a lot easier. This is because the information is collected in one single place, so you can ensure all of them are aware of the same things as your older employees.

It can also help you increase your staff's productivity. Most companies lose an average of five hours per week searching for information; therefore, if your employees have everything they need in an easy-to-find place, you can save a lot of this time and invest it in productive work.

Knowledge management can increase your sales and customer support, as these tools aren't only meant for internal use. They can also be posted on a public website where your customers research all the information they need without directly contacting your customer support team.
What Is a Knowledge Base? 
Knowledge bases are compilations of curated content which contain everything that the company's staff must know to correctly perform their tasks within the working environment.
There are two types of people who can interact with knowledge bases, and these roles are organized in a clear hierarchy. The authors take the most important role, as they create all the content in the knowledge base. They follow an organized content strategy, which is meant to fill all the knowledge gaps within the company.
Then, we have the readers, who can freely use all the content created by the authors. However, readers could become authors if the company allows them to.
There are several tools used to create knowledge bases, some people use simple digital tools like google drive, but other companies use more elaborate systems like Klutch, the knowledge base of your dreams.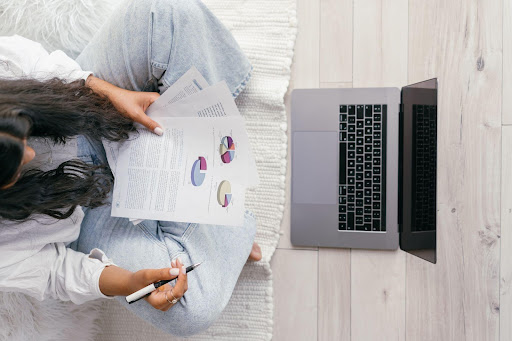 Pros of a Knowledge Base
Before deciding whether knowledge bases are the ideal solution for your company, you must be aware of its characteristics and how they can benefit you and your staff. Some of their main features are the following.
Knowledge bases tend to be as user-friendly as possible, which is why they have a strong search motor with a clear content hierarchy that allows readers to find the information rather quickly.

Hired experts create the content found in knowledge bases, which is meant to ensure all the information is true and accurate to the company's context.

Knowledge bases are continuously being updated to satisfy the company's needs. This is a huge perk, as it means that you're never going to run out of information for your employees.

They also feature a solid analytic system that allows you to understand your staff's behavior and which sites are visited more often than others.
Cons of a Knowledge Base
Although knowledge bases are a fantastic source of information and can keep your staff adequately trained for any problem they may face, they still have some issues that might get in the way of you getting one.
Knowledge bases can be expensive as they usually require you to invest in a platform and experts in your desired subjects who can create the content for you.

They may also need external stakeholders to help you during the setup, as these platforms have a pretty wide learning curve, and installing them yourself can be quite messy.
What Is a Company Wiki? 
On the other hand, company wikis can bring a different perspective to the table. If you've been online for quite some time, you may be familiar with the term "wiki." It means "quick" in Hawaiian, and in the digital world, it has become a similar term to "hub," which is a place where people can find any information they need quickly and easily. 
However, a key characteristic of wikis is that they're community-based. Therefore, any person part of the community can freely add information or edit its pages. This isn't any different for company wikis or internal wikis. They allow any team member to share as much information as they want and keep it online for anyone in the company to see.
Nonetheless, there's no defined content strategy within company wikis, as they're supposed to work as a collaborative network in which anyone can participate whenever they please. This is supposed to enhance the staff's knowledge and work as a community resource center. That's why it sometimes can get a bit messy, and some information can get lost.
Pros of a Company Wiki
Companies tend to find a lot of value in their employees being active within the organizational climate, so they tend to opt for company wikis. However, let's go through the most relevant features you need to consider when getting one for your workspace.
Like those on the Slack wiki list, most company wikis are much easier to set up, even if you don't have previous programming experience, and the learning curve tends to be a lot shorter than knowledge hubs.

It promotes a collaborative culture within the company, as anyone can provide useful information for any process. This creates a stronger bond within the staff and elevates their solution-oriented skills.

Collaborative environments help increase the workers' knowledge retention, as they're in constant interaction with the information rather than just reading it from a source.

It also helps to reduce frustration, as it is a free source of all the information needed to solve the problems that may arise within the company.
Cons of a Company Wiki
However, even though company wikis can create a solid and supportive community, they also have many drawbacks.
Company wikis can get disorganized quickly, as there's no content schedule or strategy, and people just add whatever they see fit to the site. This could cause a feeling of "too many cooks in the kitchen," which can ultimately make it impossible to follow up.

The information can become hard to find, as there's no way to search for it other than scrolling until you find it. This could be very frustrating if a problem arises and you're trying to find the solution within the wiki.

Another problem is that the content can get outdated, as there's no main person responsible for constantly updating the wiki, and you rely on your employees to do it. In addition, you're not 100% sure that your staff has experts in said subjects, but if you hire professional authors, you're certain to get quality resources at all times.

Its limited analytics make it hard to predict your staff's behavior and find content gaps that need to be filled or updated over time. Moreover, the decisions you make aren't going to be backed up by any data from the wiki.

These wikis need constant updating and management, which can take you a lot of time, and you may even have to designate this role to one of your crew members.
How to Choose the Right Knowledge Management Software
Now that you know all the differences between a knowledge base and a corporate wiki, you're ready to pick the one that adjusts better to your team and objectives. Be sure to evaluate many options and compare features and prices to find the best deal for your money.

Nonetheless, whether you choose a knowledge base or a corporate wiki, it is always important to correctly manage your company's information. This is going to eliminate a lot of the confusion that your employees may face during their daily activities, and it can also help you train your new staff in the established processes they must perform.
Bottom Line
If you're looking for the perfect knowledge base app to meet your company's needs, please check out Klutch App, the best knowledge base and company wiki software on the market. Klutch is sure to help your team stay organized and reach its goals much faster than your regular communication channels. Try it out today!
In addition, if this article was helpful to you, we encourage you to share it with your friends and anyone you think might find it interesting.